What is Asset Condition Monitoring?
Assets/Machines are the core strength of any manufacturing industry. Asset Condition Monitoring is a technique to measure the machine usage and performance to predict the maintenance cycle. This Top 7 Asset Condition Monitoring solutions guide will help manufacturers with the implementation of the best asset management solution that could greatly improve the tracking of the key assets' performance at a manufacturing facility. Asset condition monitoring can be achieved by connecting machines and by deploying internet-enabled sensors or IoT connectors that facilitate data collection and transfer of machine data to the cloud platform for further analysis to monitor and schedule maintenance. As part of Industry 4.0 technologies, IoT facilitates the real-time monitoring of asset conditions and performance without human efforts.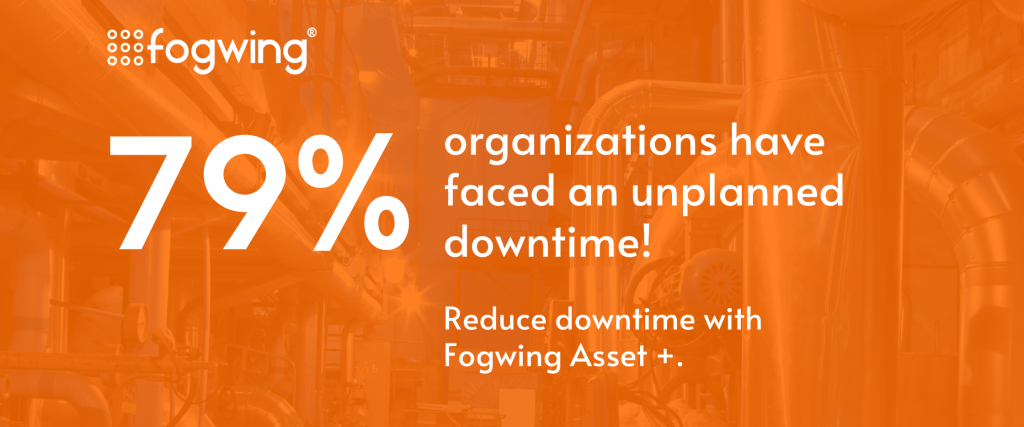 Asset Condition Monitoring is the process of monitoring each parameter of conditions in equipment or machines to identify a notable change that is indicative of developing a possible failure. It helps to identify machines' run-time and downtime status, maintenance status, and health based on a few specific parameters like vibration, noise, fuel requirement, temperature, etc. It monitors all the possible parameters that are required to keep a machine in a better condition.
Asset condition monitoring plays a key role in predictive and preventive maintenance. Implementing ACM allows to schedule maintenance and preventive actions to avoid failure and subsequent unplanned downtime. The systematic approach to tracking and monitoring the physical assets across large industries from acquisition through to disposal is also known as Enterprise Asset Management (EAM). Industry 4.0 enables plant managers, factory engineers, and other users to monitor the asset condition remotely. Hence this helps to quickly respond to the changing conditions & operational trends and improve forecasting to maximize the performance and efficiency of a larger system.
With Industry 4.0, Plant Asset condition monitoring is becoming increasingly common across industries to ensure the safe and sound functioning of assets and improve efficiencies. Plant Asset Management market availability size is anticipated to gain significant momentum over 2021-2027.
List of Top 7 Asset Condition Monitoring solution providers:

Fluke Connect: Fluke Connect is an Asset condition monitoring software that collects, stores, and makes viewable data from sensors. The fluke connect is used for condition monitoring of assets like motors, and pumps. A few features of Fluke Connect software are listed below:
a) Fluke Connect Asset Condition Monitoring software allows teams to view asset trends on graphs from connected condition monitoring devices. Personnel can complete data analysis, providing teams with insights they use to predict asset conditions and avoid downtime.
b) Fluke Connect sends alarms to smart devices when assets detect some abnormalities.
c) Fluke Connect makes preventive maintenance easy by scanning the most recent data of the key assets.

UpKeep: Upkeep is an Asset Operations Management solution that brings in one centralized command center for maintenance and Asset reliability. A few features of UpKeep's Asset condition monitoring management software are listed here:
a) UpKeep Asset management tool provides powerful insight on asset conditions and helps you manage the asset lifecycle.
b) UpKeep Asset condition monitoring system automates preventive maintenance tasks.
c) UpKeep Asset condition monitoring system provides predictive maintenance of the assets. It helps to monitor enterprise equipment and assets with built-in data analysis tools.

AVEVA Insight: AVEVA Insight is an AI-based Asset Condition Monitoring software that brings in all the contextual data from machines in a single cloud environment to get operational and maintenance insight remotely. AVEVA Insight is suitable for oil and gas, power, process, and mining industries to monitor all sorts of asset conditions. Below are a few features of AVEVA Insight.
a) AVEVA Insight enables you to consolidate all the assets, and their operational and production data in one centralized cloud location.
b) AVEVA Insight provides timely information to manage your assets and improves operational performance.
c) With AVEVA Insight's advanced analytics capabilities address six common industry use cases: quality, throughput, energy efficiency, uptime, reliability, and asset life.
d) AVEVA Insight provides predictive maintenance that helps in the early warning detection of equipment problems.

Fracttal One: Fracttal One is a user-friendly Asset maintenance management software that can be connected to any IoT device. It can be integrated with any ERP (Enterprise Resource Planning) system that helps you to integrate business application data with the maintenance management data. Following are the features of Facttal One:
a) Fracttal One, an asset performance management system enables industries to track their operations and manage work orders, equipment, and suppliers from a single platform.
b) Fracttal One asset management tool has unlimited storage for maintenance data.
c) Fracttal One allows you to have condition-based maintenance where actions are taken based on equipment/asset monitoring and assessments that determine the likelihood of failure based on the asset's condition.
d) Fracttal One asset management mobile application has offline usage functionality. It enables you to save your work offline and then when it finds a signal, it saves it in the cloud.
Sage Fixed Assets: Sage Fixed Assets management system is comprised of four modules 'Depreciation, Planning, Tracking, and Reporting' which gives full visibility and control of your fixed assets. Following are the few features of Sage Fixed Assets:
a) Sage Fixed Assets enables you centrally manage and safeguard your assets which helps in easier tracking and reporting of asset conditions, asset maintenance schedule, and insurance status.
b) Sage Fixed Assets enables Asset lifecycle management, asset accounting, inventory management, etc.

Fiix by Rockwell Automation: Fiix is an Asset condition management software that enables you to create, complete, and record your Work Orders. A few features of Fiix are listed below.
a) Fiix enables you to access work orders and asset details on your mobile devices even if you are offline.
b) Fiix, asset management software allows you to track your rotating assets and spares as they move between sites, suppliers, or contractors.
c) Fiix's asset management system allows you to easily manage all equipment information in one place.

Fogwing Asset+: Fogwing Asset+ is an AI-powered Factory Asset condition monitoring solution that enables you to measure the various asset conditions, performance, and productivity metrics with the help of IoT. Fogwing Asset + is a comprehensive IoT solution that enables you to trace asset health in real-time. Following are the few notable features of Fogwing Asset+, asset condition management system,
a) The AI-powered anomaly detection and trend analysis identifies the extreme asset condition and enables you to take proactive measures to safeguard the machines from unnecessary breakdown.
b) Different sensors are deployed in Fogwing Asset+ to detect asset condition data, and energy consumption, and collect usage and maintenance data in real-time.
c) Fogwing Asset+, an IoT-based Asset maintenance management software enables you to predict the machine health well in advance to schedule the preventive maintenance more accurately.
d) Fogwing Asset+ is a cloud-based asset condition monitoring solution that helps in tacking all your equipment remotely.
e) Fogwing Asset+ is accessible on Desktop and Mobile from anywhere. No installation or configuration is required. No HMI is required.
f) Fogwing Asset+ provides graphical metrics for asset health parameters, health index, downtime, MTTR, MTBF, etc that further help in implementing preventive maintenance.
g) Fogwing Asset+, an asset performance monitoring tool enables you to personalize your dashboard metrics and charts as per your preference.
h) Fogwing Asset+ enables you to adopt a digital ledger to keep track of all maintenance requests, duration, and follow-up notes.
i) Fogwing Asset+ and its periodic data analysis feature help you to compare the data between multiple assets to understand and identify the performance trends and machine downtime.
Benefits of Fogwing Asset+ The Asset Performance Management and
Asset Performance management companies are coming up with a wide range of features of products to help manufacturers to maintaining asset health. Fogwing Asset+ by Factana is designed with all the latest features to best suit your Asset performance management solution. Fogwing Asset+ provides low-cost investment solution as a SaaS model which is beneficial for the small and medium industries to safeguard and increase the lifespan of their assets.

Fogwing Asset+ allows you to plan and schedule the preventive or predictive maintenance depending on the machine usage, and energy consumption data. Hence, lower maintenance downtime results in lower operational costs.

Fogwing Asset+ is a cloud-based software as a service on a subscription basis. It is accessible from anywhere and reduces upfront investment. Fogwing Asset+ comes with an all-in-one package of IoT Gateway, subscription, and implementation support. Let's have a quick look into the Fogwing Asset+ all-in-one package:
– Fogwing offers a dedicated Asset Condition Monitoring Solutions instance on Cloud.
– IoT router and vibration sensor package.
– Remote installation support.
AI-Powered Asset Condition Monitoring Solution
Fogwing Asset+ is the comprehensive IoT solution that provides Asset Health and Performance Management capability to connect , collect usage data, detect condition data and energy consumption from machines and equipment through sensors.
Try it for free . No Credit Card Required. 
Conclusion
Asset management or asset condition monitoring system is critical to any industry. With the implementation of Fogwing Asset+, the Asset condition monitoring process has become seamless. Fogwing's all-in-one package makes it more convenient and useful for small and medium industries to monitor the real-time health of assets condition and take preventive to proactive measures to attain asset reliability.