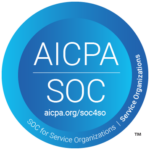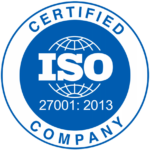 Here at Factana Computing, we have mandated a regular auditing of our platform and practices according to the Trust Services Criteria defined by The American Institute of Certified Public Accountants (AICPA) and has obtained a Service Organization Control 2 (SOC2) Type 1 report.
This external assurance audit is performed annually to get independent feedback on the effectiveness of the system design and cloud operating strength of the implemented controls.
Well established Information Security policies and procedures have been deployed to protect our customer data and adhere to the security standards prescribed by AICPA.
The following policies are covered by our Information Security and Service Management System:
Code of Business Conduct
Change Management
Data Retention
Data Backup
Information security
Vendor management
Risk management
Password management
Media disposal
Incident management
Endpoint security
Disaster recovery
Data classification
Business continuity
Access control
Acceptable usage
Vulnerability management
We take a multilayered approach of application security, by ensuring everything from engineering to deployment, including architecture and quality assurance processes, complies with the highest security standards.
In addition, we comprehensively review every aspect of security, including cloud architecture, application level, network, and operational security. Periodic internal audits of all policies, vulnerability assessments, 3rd-party penetration tests and vendor risk assessments are carried out.
To access our SOC2 audit report, please reach out to us [email protected] and we'd be happy to share the report with you.
At Factana, we give high priority to make our customers achieve their goals. Factana constantly focusses on data protection as a key value.
Factana's Fogwing Industrial Cloud is hosted on Microsoft Azure Cloud, the leading cloud infrastructure platform in the industry. Azure provides extensive set of industry-standard certifications with regular auditing to ensure compliance, including:
SOC 1/SSAE 16/ISAE 3402 (formerly SAS 70 Type II)
SOC2
SOC3
FISMA, DIACAP, and FedRAMP
PCI DSS Level 1
ISO 27001
ITAR
FIPS 140-2
ISO 27001/9001 certified
ISO 27017/27018 certified
Cloud Computing Compliance Controls
In addition to cloud security provided by Azure Infrastructure, we also enforced additional security to protect the infrastructure from external interferences.
The following are enforced as part of our application infrastructure and services.
End to end Data encryption in transit between IoT Devices and Cloud Gateway using TLS in transit
Disk encryption at rest – Data Disk Storage is encrypted on servers using Azure native AES-256 support.
Authentication controls – Enforced native authentication within application infrastructure, IP address restrictions for API access, and forced resets, as well as optional single sign-on support with Office 365
Our applications provide role-based access controls for every customer account with end user viewing, access & uploading permissions
Administrative auditing – Manage users, groups, and access permissions, and audit user activity
 We are constantly working with internal and external experts to apply further security controls and protections for on-going data protections.