In the fourth Industrial revolution, adoption of smart manufacturing technologies becomes prominent. As machines or assets have become one of the critical parts of manufacturing processes, its continuous availability is the most important. This concern demands maintenance management system that can keep track of the organization's assets monitored and maintained efficiently. Implementing Computerized Maintenance Management System will enhance factory production efficiency by 20% or more. In the era of smart factory practices around the industries, a smart CMMS intelligently and most accurately manages the organizations' maintenance operations by monitoring assets conditions and usage in real time.
What is CMMS?
A Computerized Maintenance Management System referred to as CMMS that helps maintenance management team to plan the maintenance operations properly. It collects the organization's maintenance information and provides informed decisions that help maintenance workers to complete their job effectively. CMMS software is designed to automate and streamline maintenance tasks with the aim of overall improvement in maintenance operations. It facilitates organizations to keep the maintenance history recorded, which can be utilized to track machine maintenance metrics whenever required.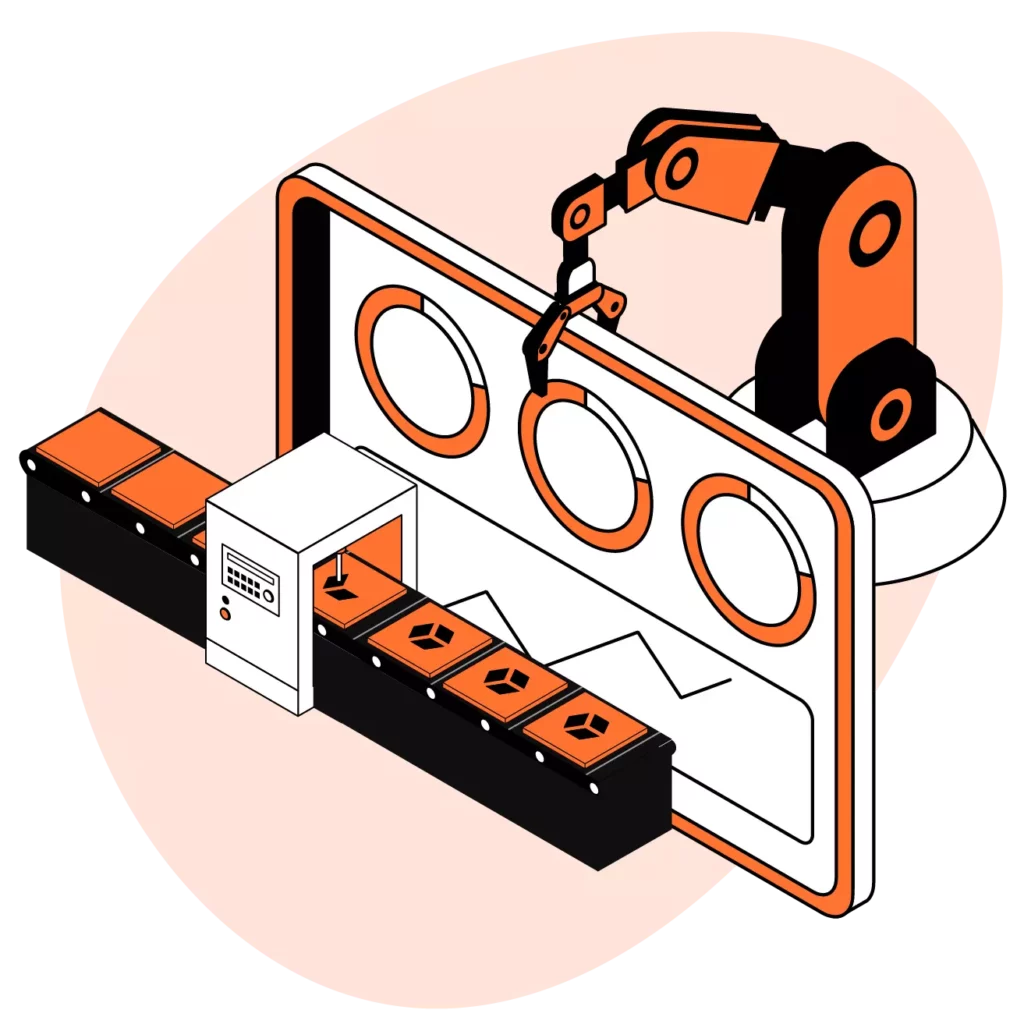 CMMS as a Software Features
CMMS software automates asset maintenance management in various ways, which includes managing assets information, capturing maintenance requests, tracking scheduled repairs, scheduling preventive maintenance, creating, allocating and tracking work orders progress etc.
The following are some of the key features that you should look upon while evaluating the maintenance management software :
Maintenance Scheduling
The scheduling feature in CMMS should include a maintenance calendar to manage the maintenance schedule accurately, making it easier to view and update the resources. The system should include filters that help maintenance managers to assign and prioritize tasks, review, and keep track of work orders. Scheduling also automates notifications to the engineers about their assigned work order and overlapping of work orders for better maintenance planning and execution.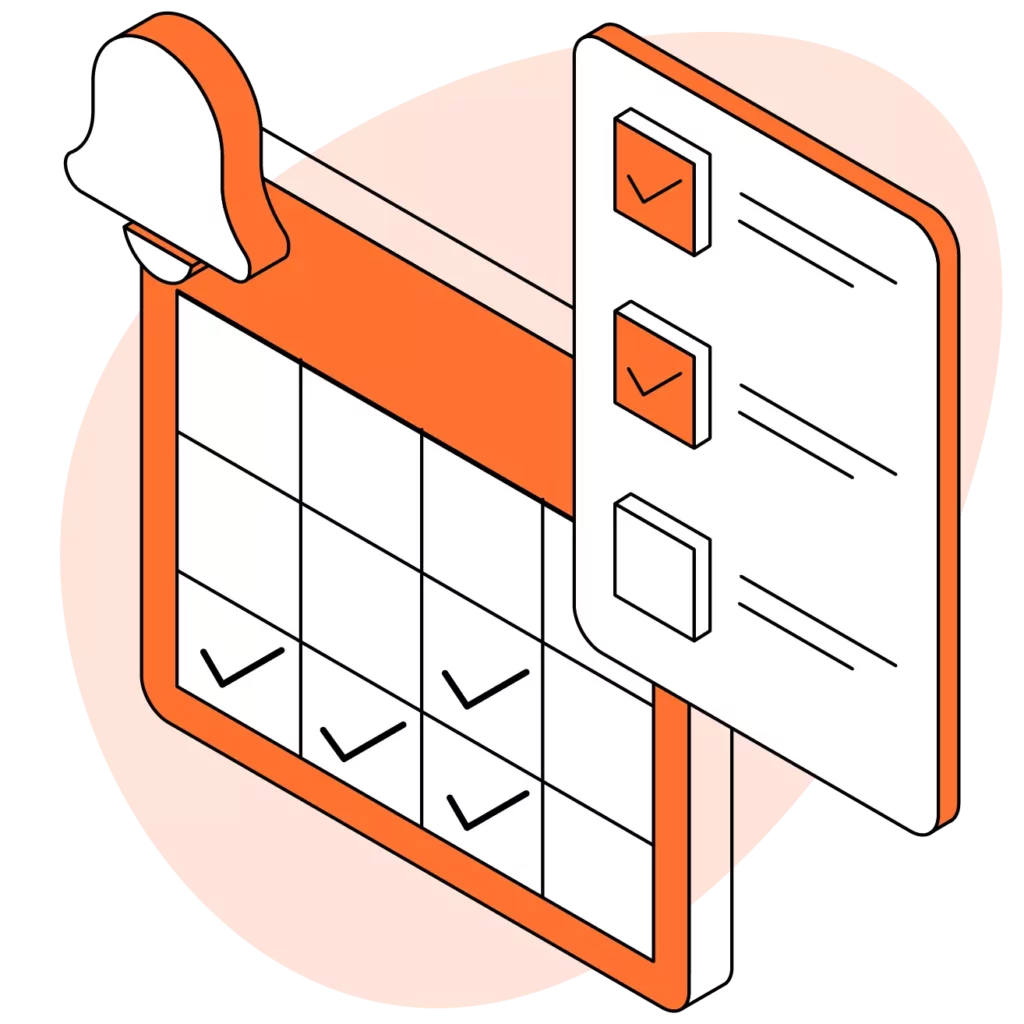 Preventive Maintenance
Preventive maintenance is the act of executing pre-scheduled maintenance work to prevent unplanned downtime of the assets. The preventive maintenance is conducted based on asset runtime also called as 'metering' and 'scheduled', even if the asset is not showing any kind of performance issue.
For example, Oil pumping station requires frequent preventive maintenance, so there must be a system which supports to schedule the preventive maintenance work orders automatically. CMMS can automate preventive work orders to generate the preferred maintenance schedule. With the work orders pre-scheduled, the chance of unplanned maintenance activities reduces.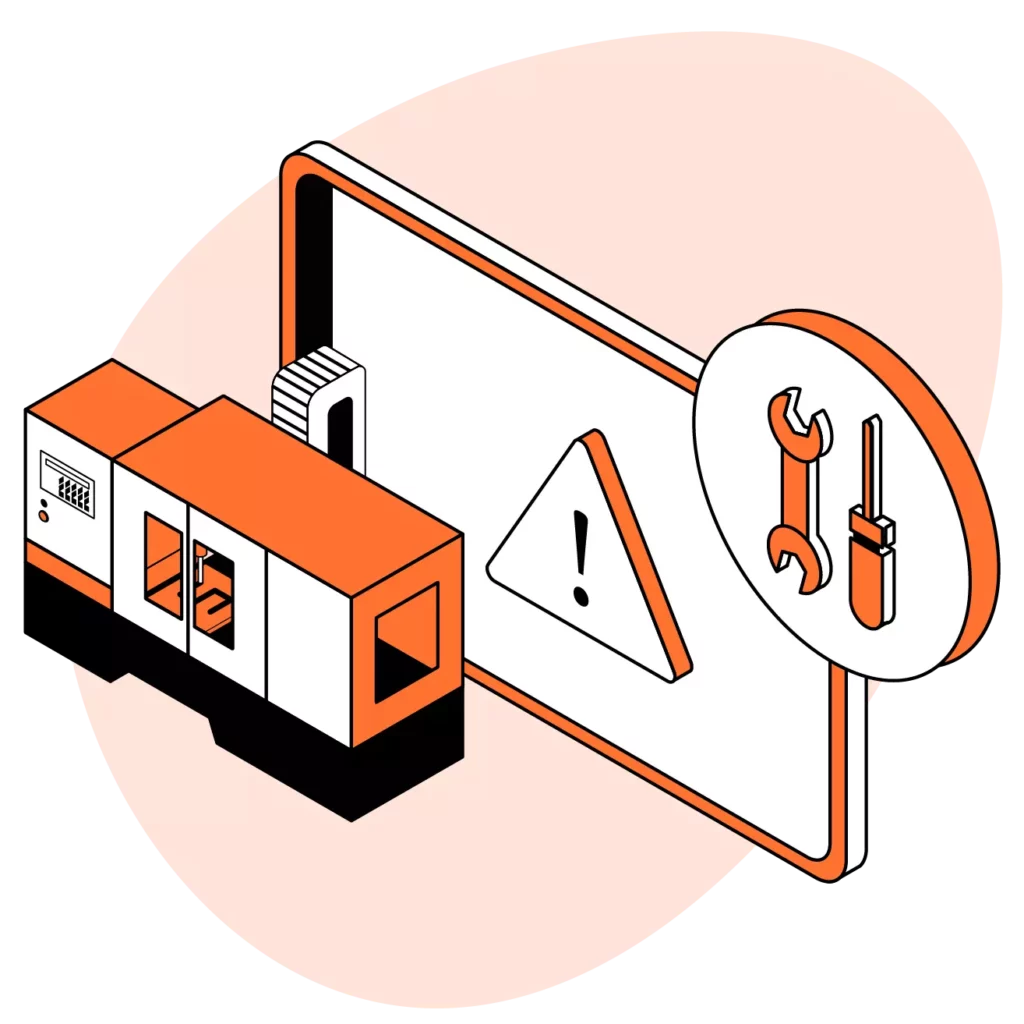 Predictive Maintenance
Predictive maintenance is the advanced feature of CMMS that facilitates industries with asset maintenance process based on asset performance data instead of scheduled one like preventive maintenance.
The Industrial IoT based connected assets provide machine health parameters to the AI powered CMMS software, which is used to detect assets health condition in real-time. In this approach, technology helps to identify potential faults in the assets and automatically schedules the maintenance work, to prevent failures. It continuously monitors the asset performance and condition that helps in reducing the operational expenses up to 40% due to scheduled maintenance efforts.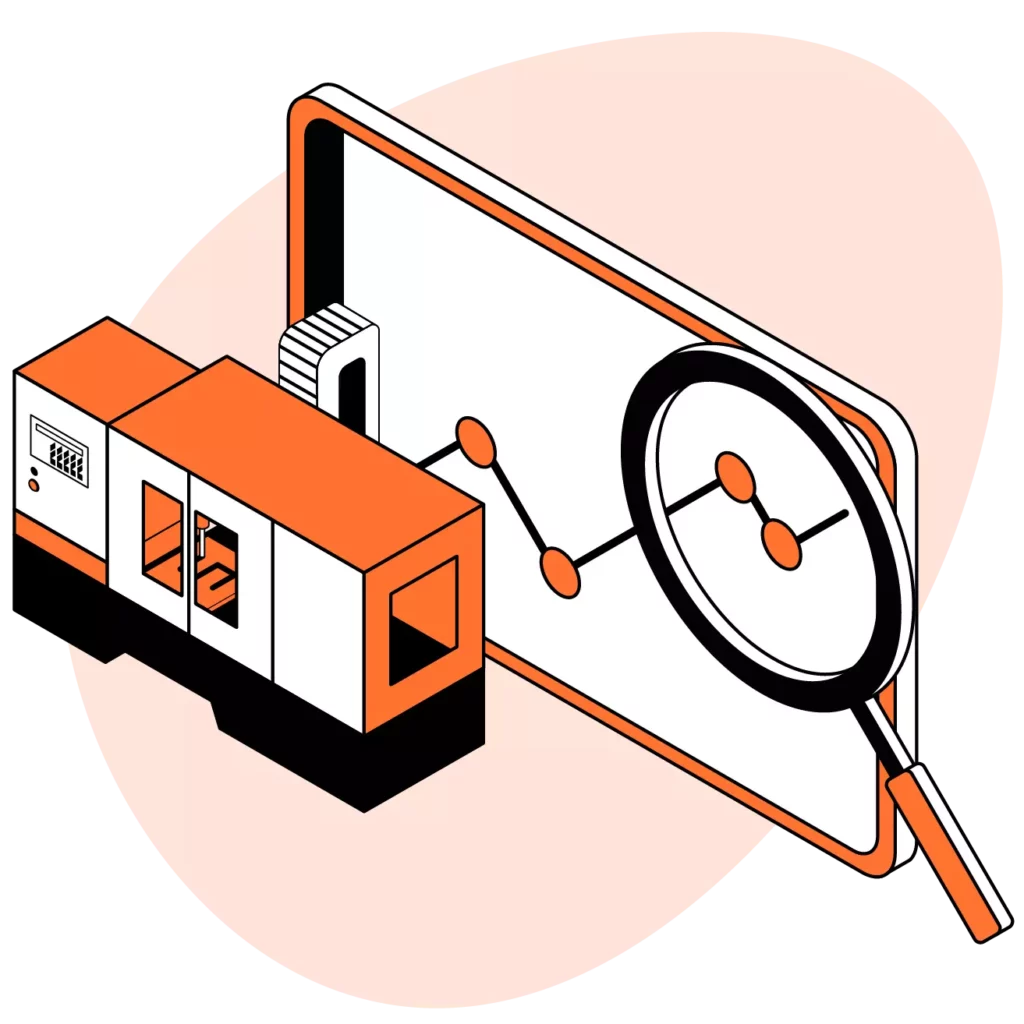 Automated Maintenance
CMMS software can reduce the chances of process errors in maintenance management such as untraceable work request, unplanned parts requirements, forgotten maintenance schedule etc. Automated Preventive Maintenance helps in scheduling the maintenance process at a regular interval without frequent reminders. The system automatically assigns maintenance work orders to technicians based on their availability and skills.
Parts Inventory Management
Maintenance work may depend on the parts stock availability to execute. With computerized inventory management, the maintenance manager gets high-end visibility of parts inventory or stock level. A system with parts inventory management module helps organizations keep track of maintenance parts stock within the system.
Cloud CMMS with inbuilt parts inventory feature helps the field engineers to check the parts availability from anywhere, anytime which increase the efficiency of maintenance completion. The combination of Maintenance Management and Inventory Management helps industries to avoid holding maintenance tasks due to lack of parts availability and increase the workforce utilization.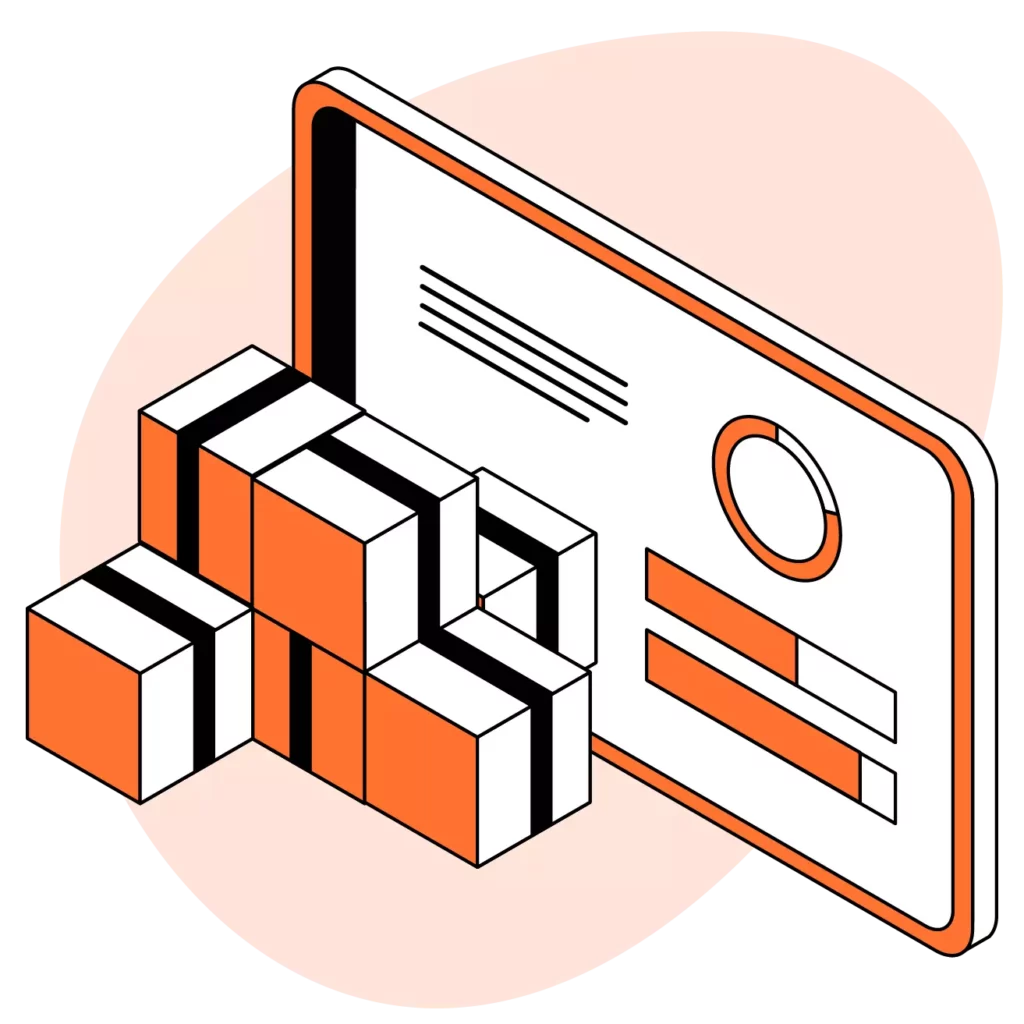 Mobile Enabled
CMMS software helps maintenance engineers to perform the daily maintenance tasks as per the maintenance requirements and available checklists within the system. If the same can be available in a mobile app, it would increase the field engineers' efficiency by complying with real-time work requirements. In addition to work order completion, IoT enabled CMMS offers more features such as asset performance data, maintenance history and asset specification, which eventually helps in eliminating redundancy.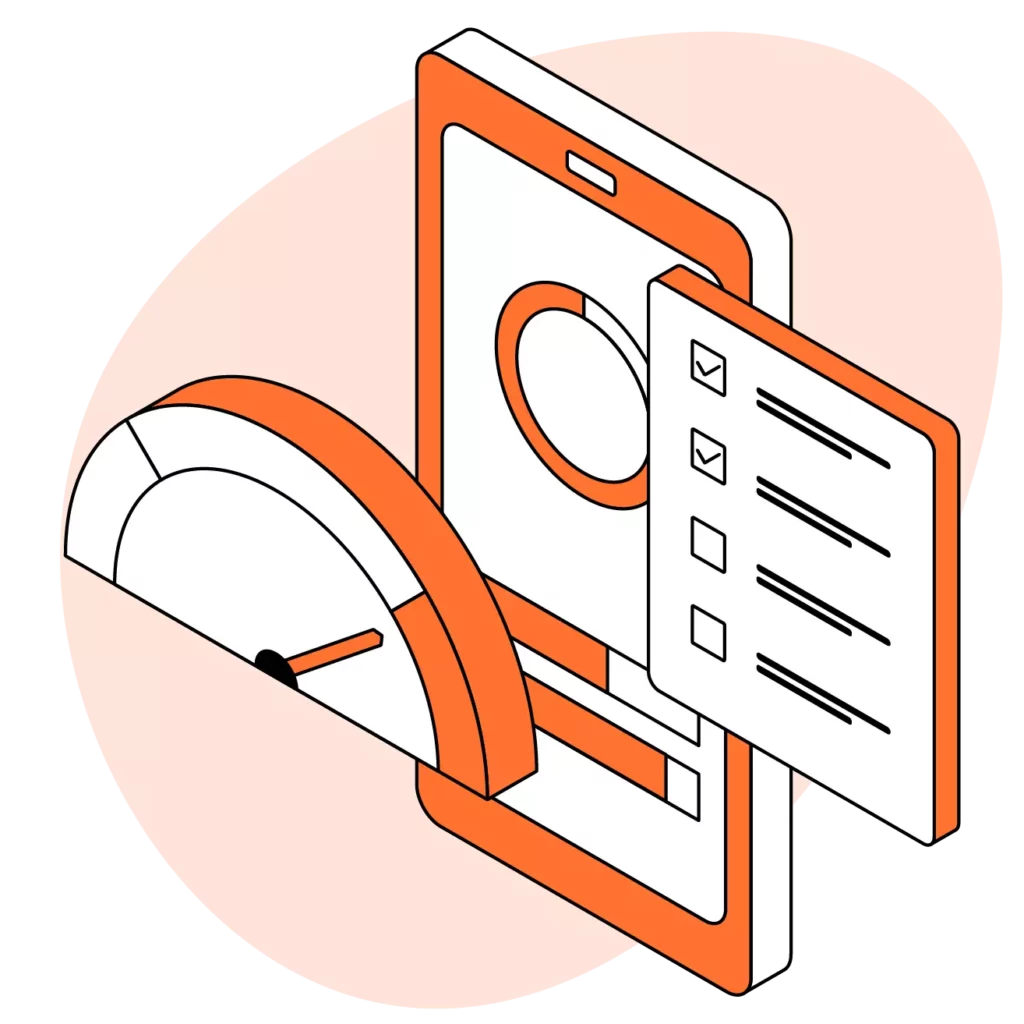 How to be ready for CMMS implementation?
While choosing the Computerized Maintenance Management Software, the organization should consider some of the key features like automated maintenance planning, preventive maintenance, mobile app for field engineers, parts inventory management and more. It is important that the software should fit the company's maintenance practice and simplify the maintenance processes to yield ROI.
To choose the best CMMS, organizations must consider these following essential key points:
Set the Goals
Every organization needs to set few guidelines before Implementing any maintenance management system :
The organization should train their maintenance engineers to use digital software tools if they are under skilled.
The organization should make sure that they will be able to practice preventive maintenance as per scheduled.
If predictive maintenance required, then the asset must be evaluated for IoT connectivity protocol or fit sensors for machine data capturing.
If maintenance parts are managed in other inventory system that already exist, integration efforts are required to sync data between CMMS and Inventory application.
If there is no maintenance procedure or checklist already available, then organizations should prepare the process checklist as part of rollout.
Build Center of Excellence with CMMS Software
Building an efficient maintenance practice (People, Process, Technology) is vital while adopting software. The members working in CMMS must be familiar with the best practices to leverage CMMS most effectively. People with prior knowledge of CMMS make the practice easier for organizations to adopt the software, it is better to consult with external experts before making the investment.
Conclusion
To conclude, CMMS system selection should be based on the organization practice rather than cost or other functions. However, maintenance management solution is the most important software to maintain a comprehensive maintenance schedule that focuses on proactive measures rather than expensive remedies. Adopting CMMS software is highly beneficial as it enables predictive maintenance which is key to equipment reliability. All these make the CMMS a multi-faceted tool that minimizes the efficiency of machines and improves vital infrastructure performance.