Fogwing industrial IoT platform facilities small, medium, and large enterprises to plan, process, innovate, and adopt digital Industrial solutions, it enables organizations to analyze the data generated by their assets and facilitates the organization's Smart Factory Journey. This release note lists new features available from Fogwing v2.13 and Fogwing Open API v1.2.
Key Updates from Fogwing IIoT platform Release notes December 2022
Here are the few new features available for all the users of the Fogwing IIoT Platform.
New 2023 Subscription Plans for Unlimited Devices
Fogwing v2.13 release includes with multiple Performance related improvements, an upgraded community plan and unlimited device connectivity. Now Fogwing's Startup and Growth subscribers are provided with unlimited device connectivity choices, which enables them to implement as many devices as possible without any limitations.
According to new subscription plan, even community users will get up to 5 devices absolutely free. This flexibility allows anyone to explore Fogwing IIoT Platform with more devices for scalable proof of concept.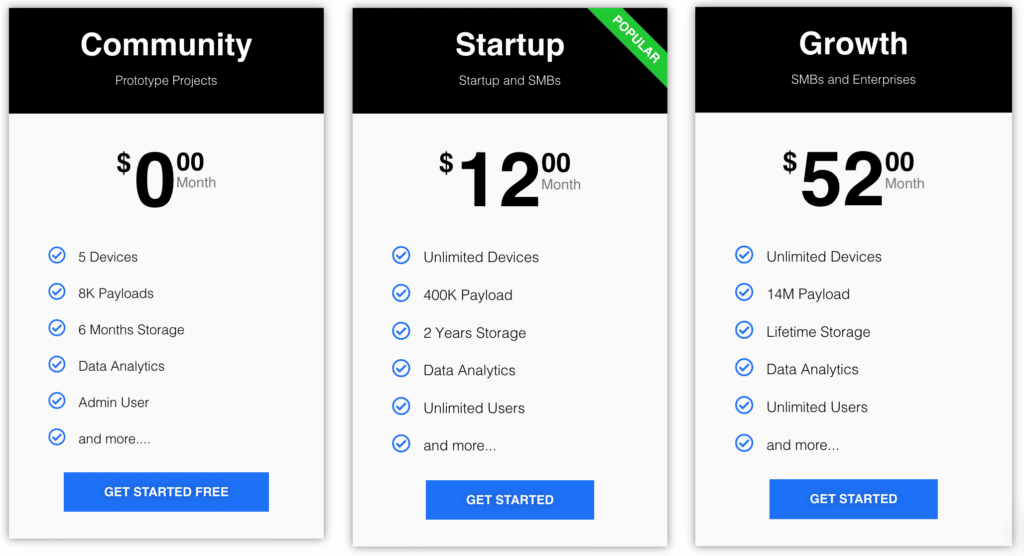 Fogwing Open API v1.2
Fogwing engineering team is working continuously to provide more Open APIs to make the platform capable of integrating from any third party application. Each release of Fogwing IIOT, new API functions are available for external integration.
In this current release of v1.2, Fogwing Open API provides few more API operations to automate the device declaration and activation through Device Registry and OTAA.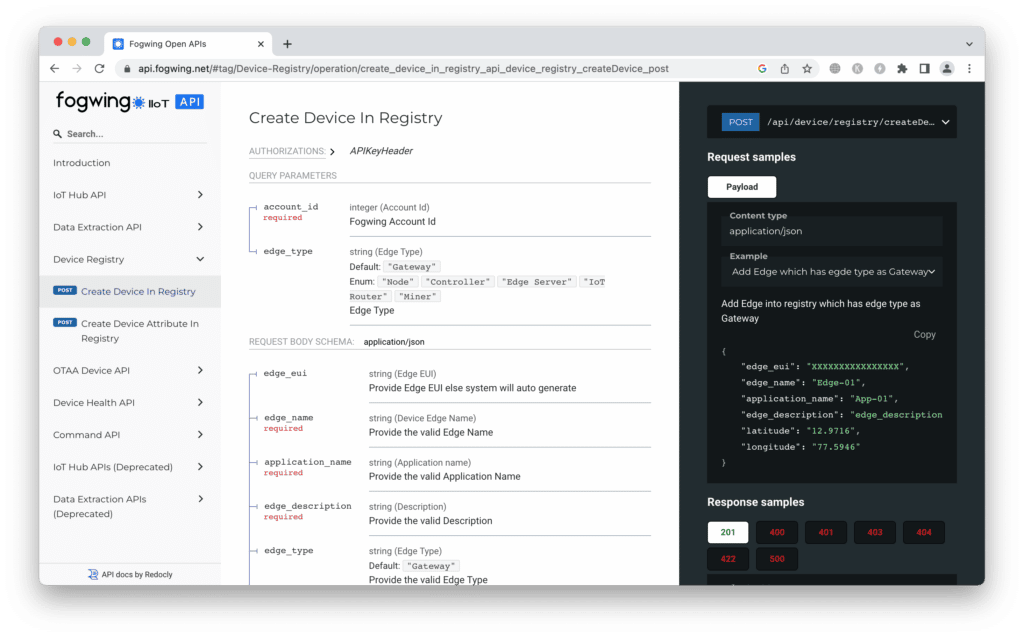 Device Registry is an exclusive feature provided by the Fogwing IIoT platform to facilitate the registering of the devices and get them ready for activation before deploying. Device Registry in the Fogwing IIoT Platform enables the bulk registration and activation of devices. The Device Registry Open API can be used to register devices and attributes in the registry.
Conclusion
Fogwing IIoT Platform comes with the finest, most advanced, and customer-centric features, which boosts the user experience. Our new release focuses on the various performance-oriented changes that mainly concentrate on enhancing the Fogwing IIoT user experience and functionalities. Explore our new Release note and anticipate the many more performance-oriented features coming your way