Here is the latest release from the SFactrix engineering team!
SFactrix Release Notes February 2023 highlights a more updates available in SFactrix Smart MES (version SFactrix V2.21) that make the application much more user-friendly. SFactrix is a smart Manufacturing Execution System (MES) powered by IoT and AI that helps SME manufacturers to digitalize production execution and automate factory floor operations.
Our most efficient SFactrix Engineering Team is bringing in innovative and simplified features and functionalities that enable users to run the factory floor operation in real-time. SFactrix is truly a one-stop MES solution to complete factory digitalization.
Updates from SFactrix Release Notes February 2023
As of February 2023 release, SFactrix has introduced a new 'Getting Started' page that displays the overall account completeness or progress. The "Getting Started'' page appears as the landing page when a user logs in to the SFactrix account. SFactrix is now simplified for the users and can be accessed in 3 simple steps that include the creation of plants, assets, and parts.
Through the 'Getting Started' page, SFactrix prompts its users to track the account progress which is based on the above three components' creation under the basic settings of your account.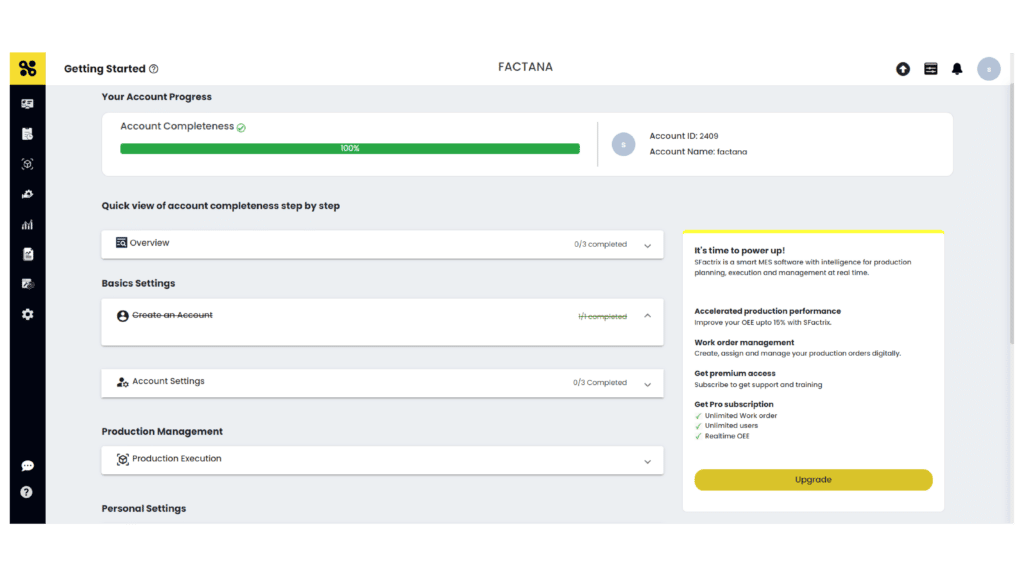 SFactrix getting started page also enables the users with a simplified production management. Once plants, assets, and parts are created as part of the basic settings, the users can directly create, assign, and execute the work orders under the production management of SFactrix and control the entire production execution.
Subscription is Simplified Now
The latest release of SFactrix (V-2.21) simplifies the account upgrade process. SFactrix's 'Getting started' page also enables its users with a fully integrated payment gateway that allows them to upgrade their subscription plan themselves, to avail more features.
As of the latest release of SFactrix, the two significant add-on features, Data import, and open API are enabled with the upgraded subscription.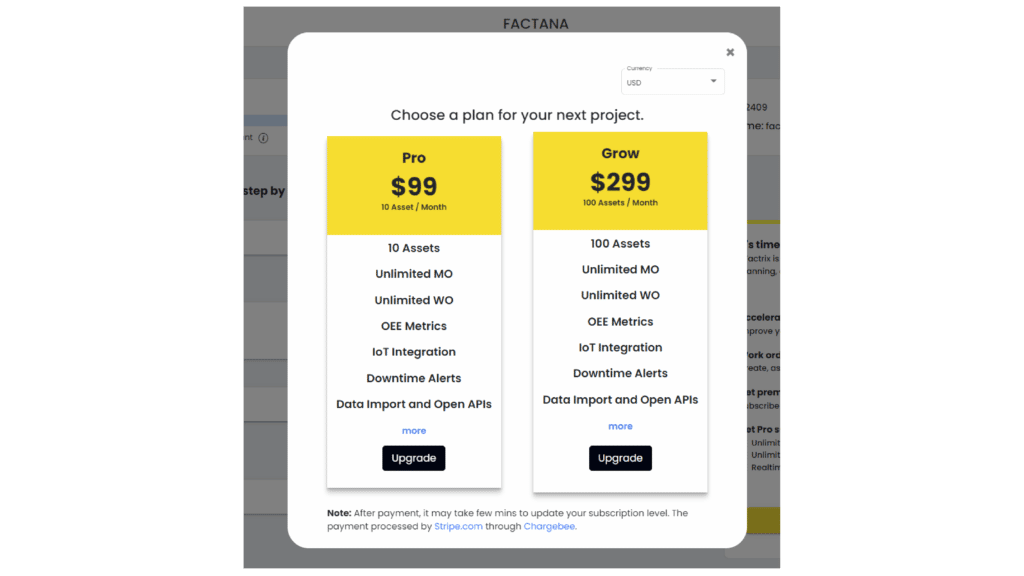 New Settings with more Information
The settings page on SFactrix (V-2.21) brings the three essential components of the organization setting features (plants, assets, parts), under the 'basic settings' category. With the aforementioned three elements created under basic settings, the user is all set to access the SFactrix MES application. Learn more in the user documentation here.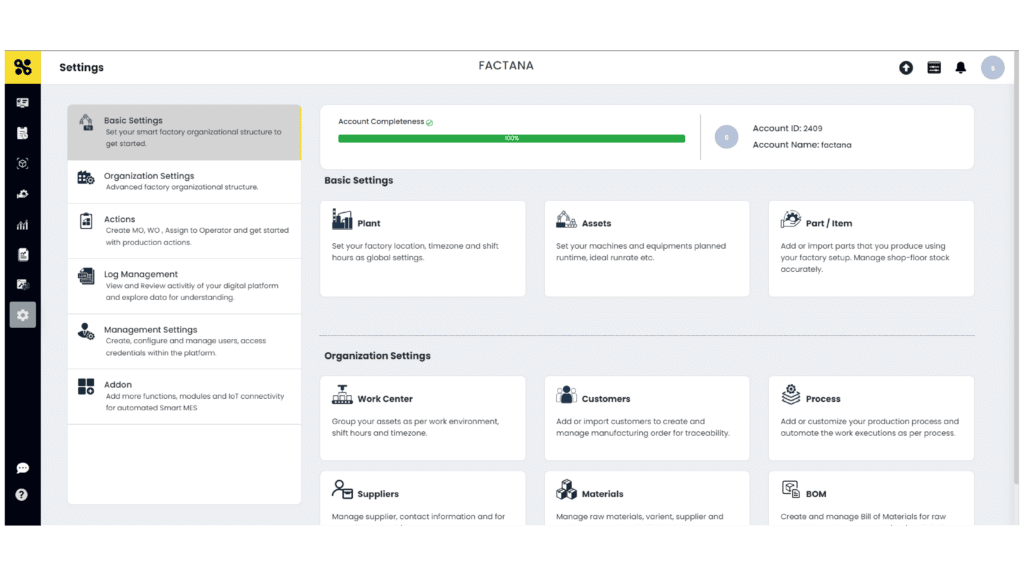 Conclusion:
SFactrix MES is simplified and more user-friendly now. It can now be accessed by the users to avail the highest quality features of MES. The upcoming releases in the year 2023 will be more simplified for the users. Stay tuned.