MES Software for Smart Production.
Digitalize your shop floor operations for agility, operational excellence, higher quality compliances and maximum ROI. Smart Manufacturing Execution System for SME
Everything Your Need To Run a Digital Factory
MES Software provides functions and processes to prepare, plan and execute factory floor operations uniformly, track progress at real-time and increase agility to align as the day demands.
SFactrix MES / MOM Software provides all features required to run lean manufacturing operations. The inbuilt AI-based Manufacturing Intelligence module provides Performance KPIs, Downtime Alerts, Loss based Metrics, Scrap Trends, MTTR and MTBF etc.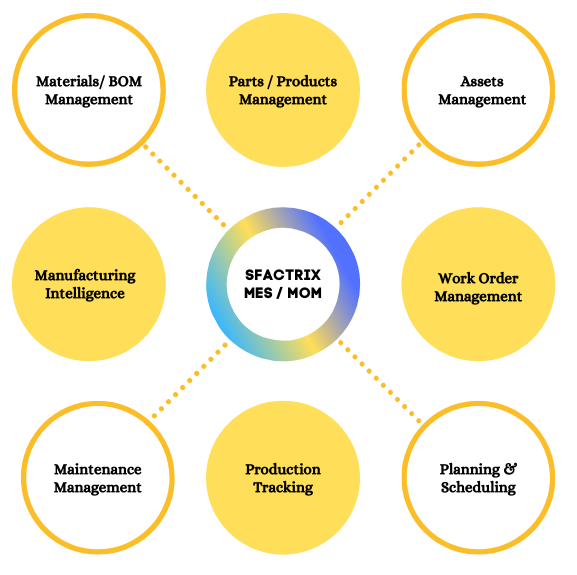 From Shop-Floor to Top Floor. One Solution.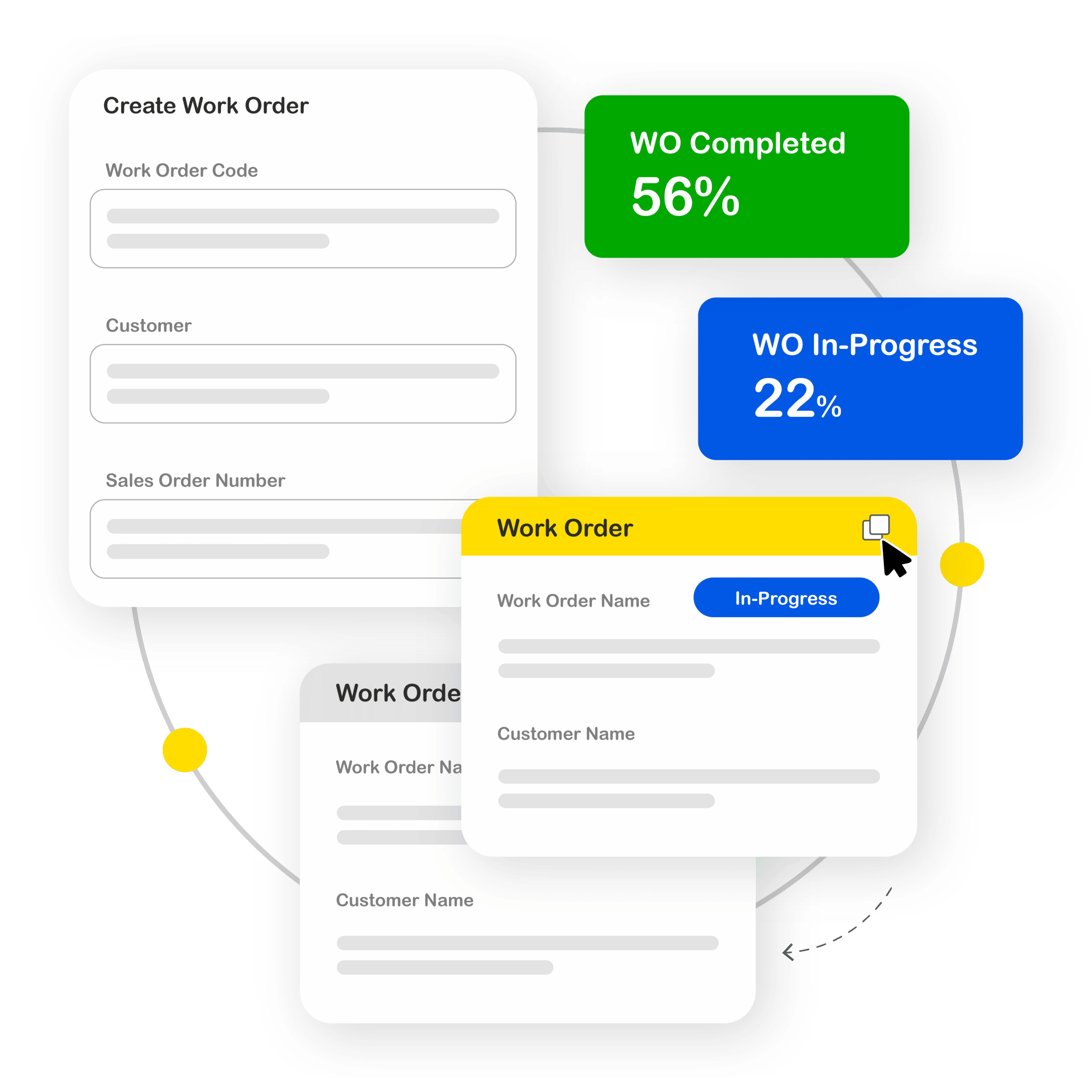 Create Manufacturing Orders and Track the Production Execution
Simply create manufacturing work orders for each sales orders to kickoff the production across work center and plant.
Plan, Allocate and Run the Production Orders Digitally
Create jobs against work orders and assign to machine operators to execute according to the production plan.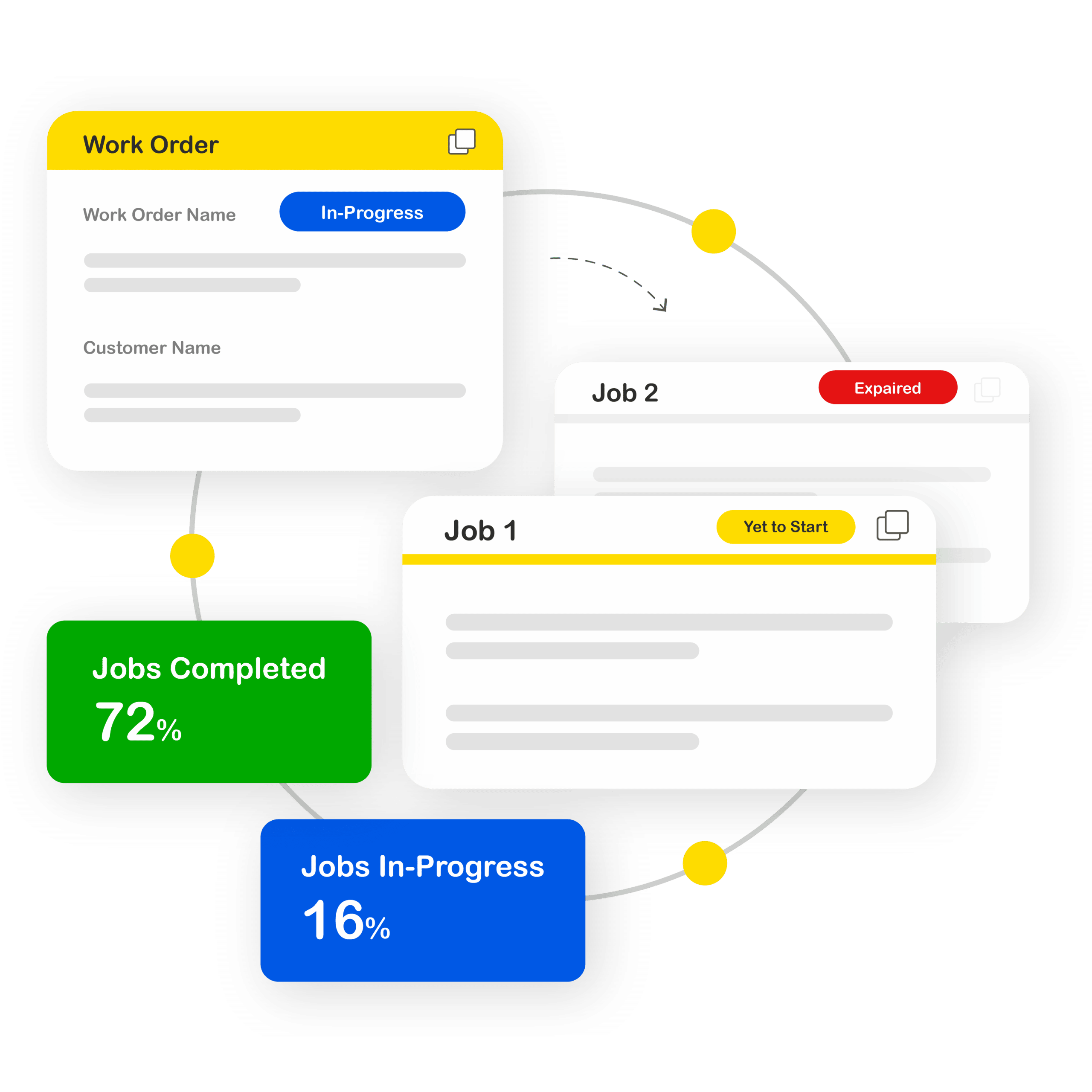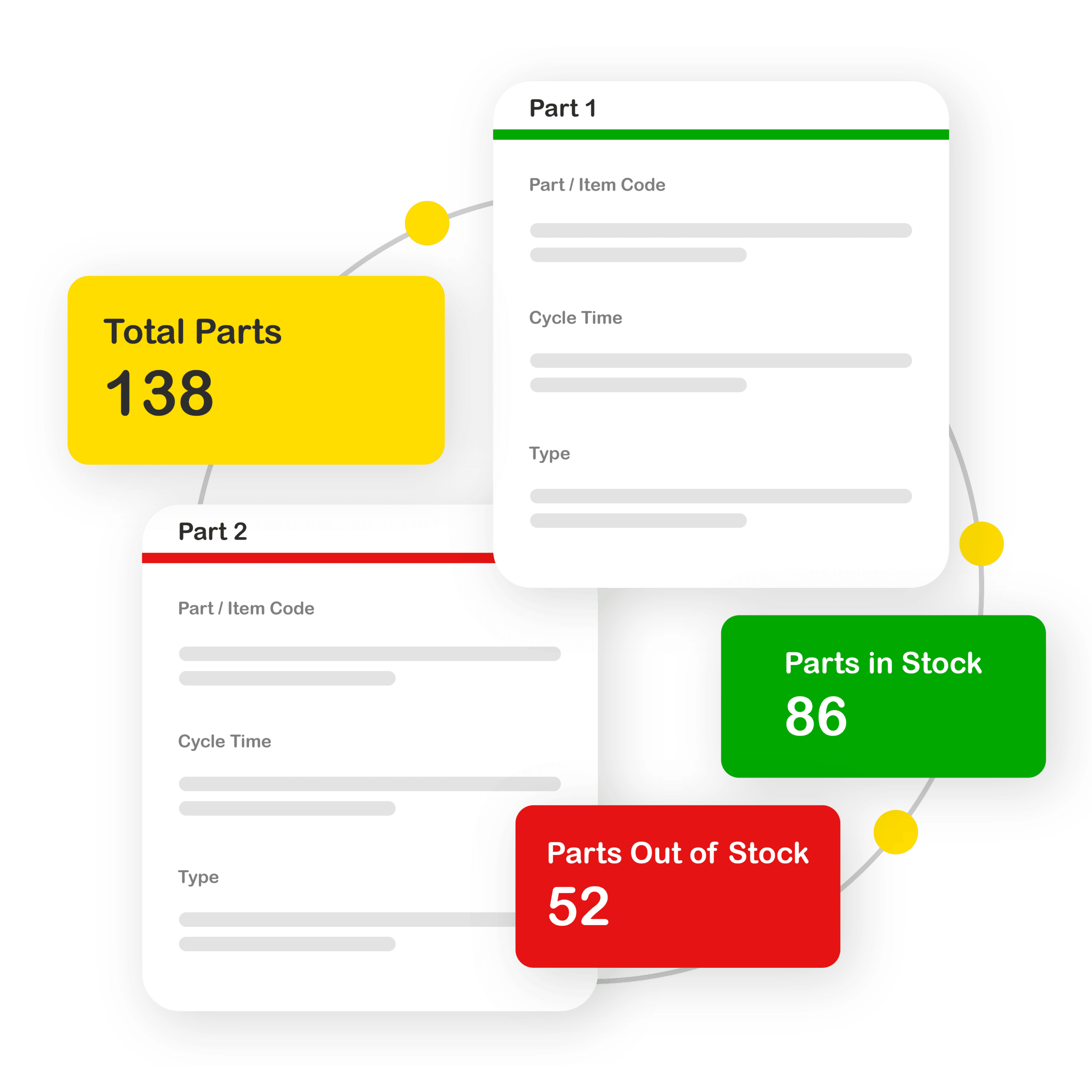 Organize Parts, Materials and BOM for production planning.
Configure manufacturing parts, materials and BOM structure,  stock availability and product cycle time for accurate planning and execution.
Track Production Quantity, Rejection and Performance
Execute production jobs, track machine status and capture the quantity and rejection counts for real-time tracking. Automate it through IoT connectivity.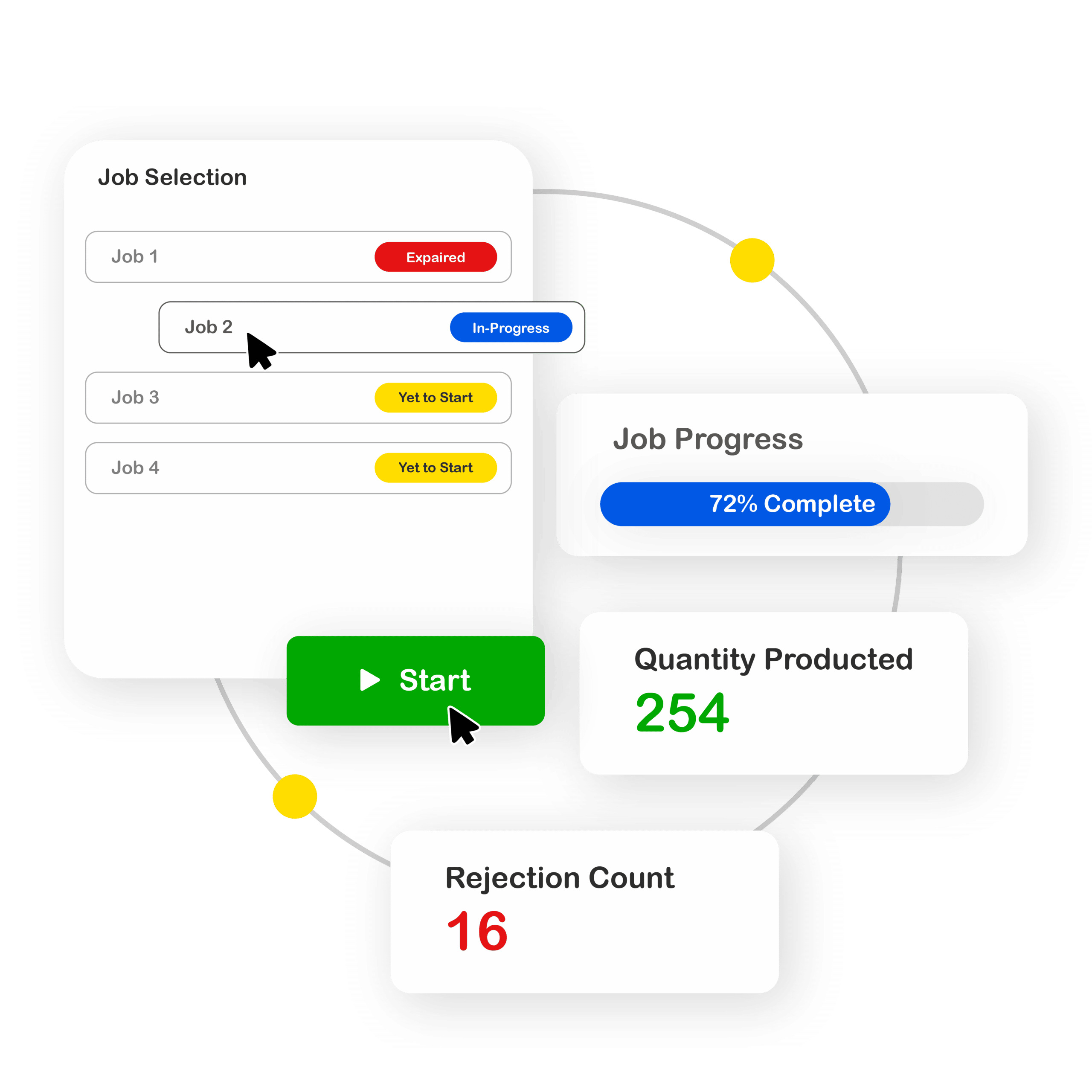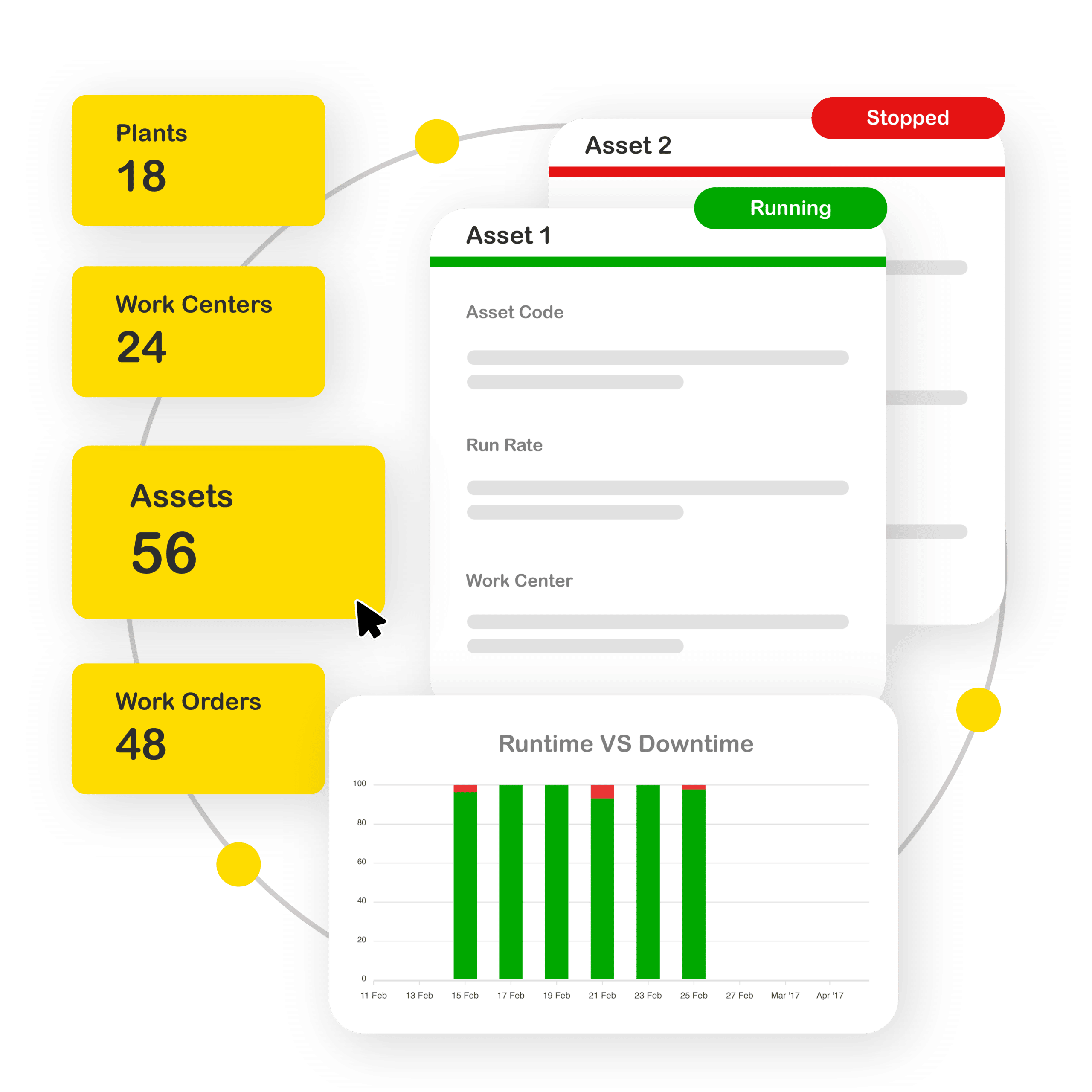 Role based Access and Dashboard for Plant Manager and Supervisors
Monitor and Track the performance of assets and production processes in a single window of application. Simply configure according to your priorities and get alerts relating to production issues.
Digitally Send Maintenance Request based on Machine Condition
Prepare and send maintenance request as Fault, Preventive or machine condition based. Let's capture the maintenance history to prediction.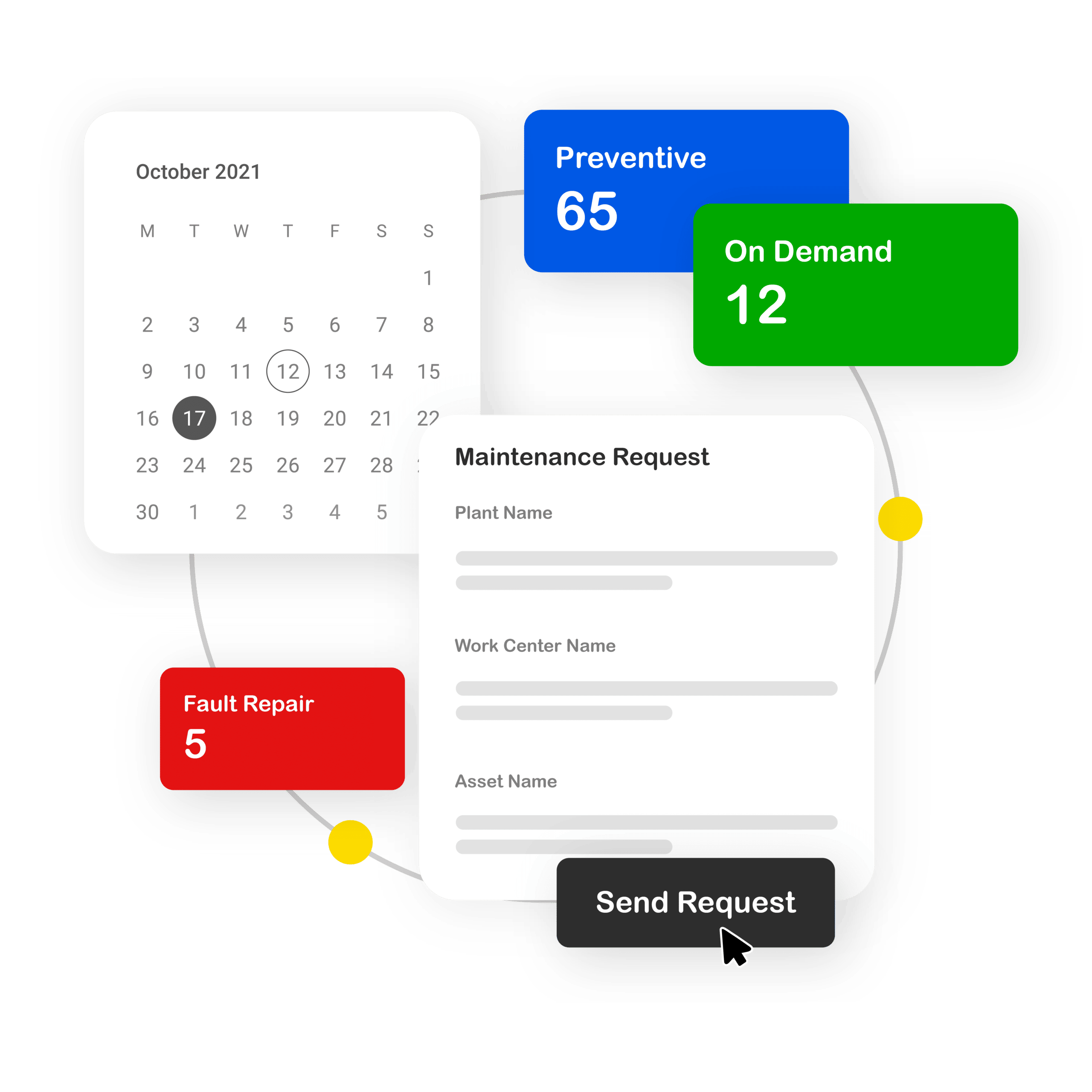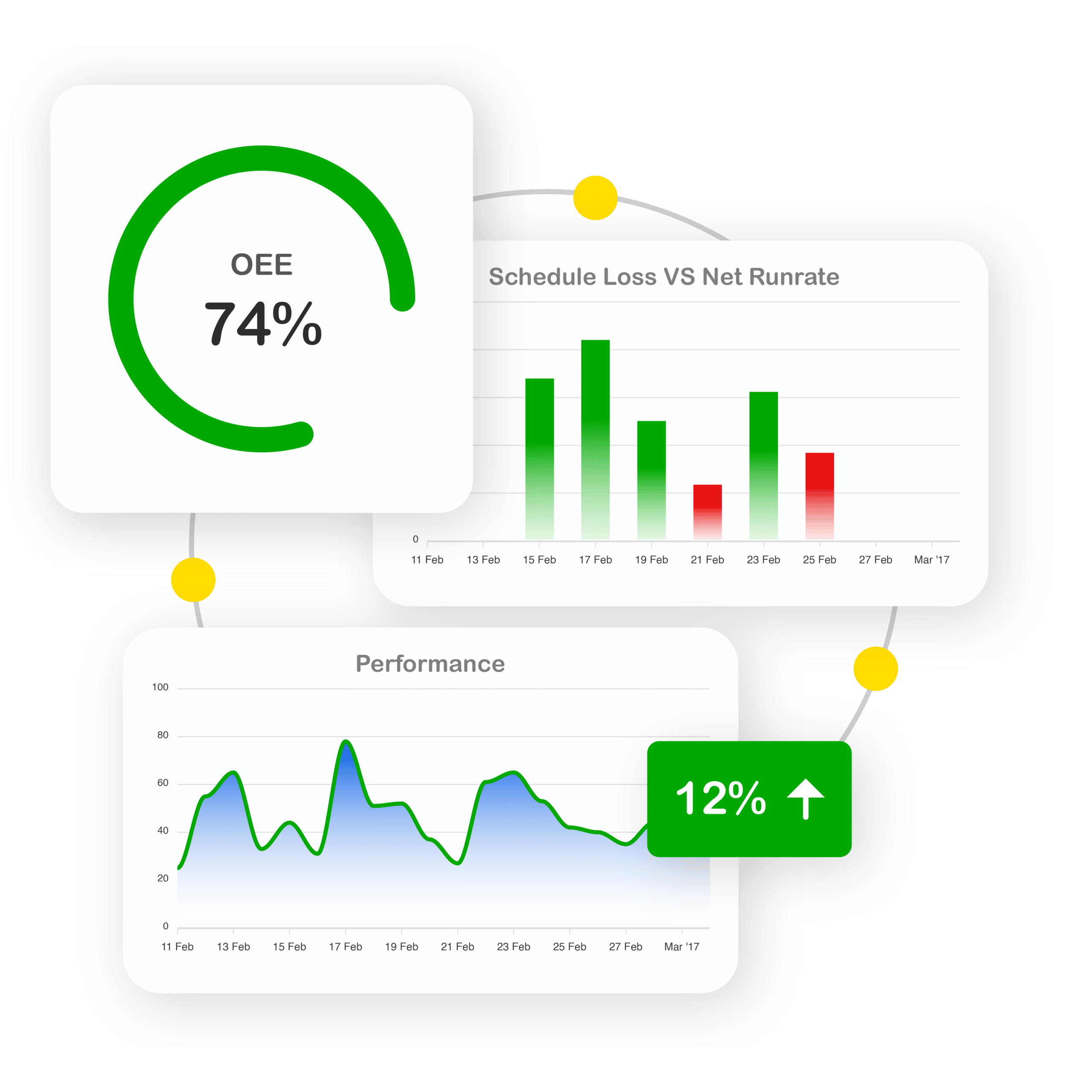 Production Metrics and KPIs
Time is cost in the manufacturing business. Factory's operational efficiency is influenced by the execution time of work deliverables. Monitoring and Tracking runtime and downtime of each asset is practically not possible in traditional reading techniques. With just one click, Plant Manager can view the performance metrics of each asset as time-based metrics.
Metrics Includes:  Runtime Vs Downtime, Planned Production Vs Schedule Loss, Net Runrate, Production Vs Quality Loss.
DIY. No Tech Skills Required.
SFactrix is designed as business user friendly to enable quick configuration of the plant organization setup. Simply create an account and set your plant structure by yourself. SFactrix is a Cloud Software, No Download, No Installation, No technical skill required.
Setup includes:
Plan, Work Center, Assets, Customers, Work Order, Jobs and Rules. Step by step guided tour feature will help you to set your organization structure properly.  Still need support, write to us.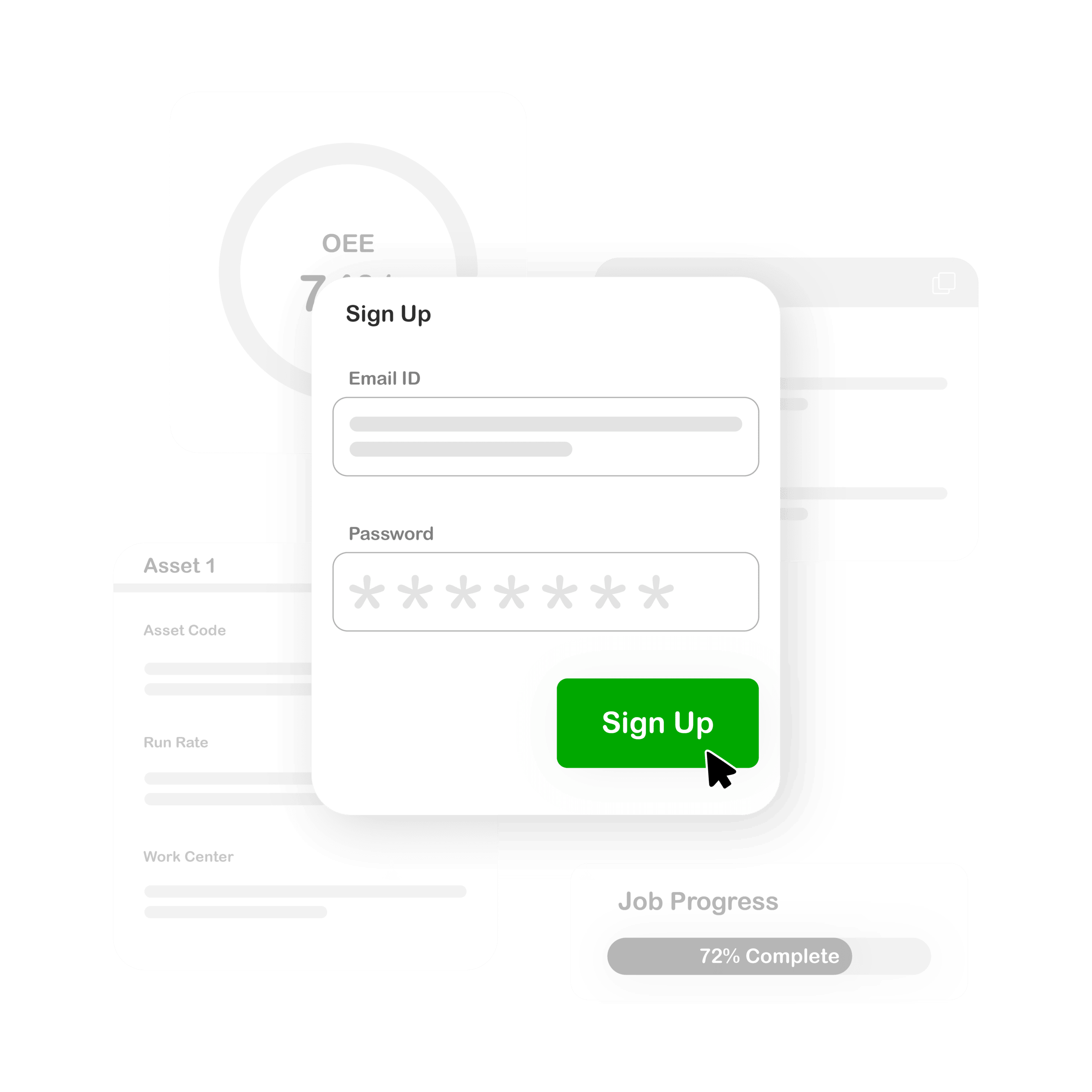 Industrial IoT for Real-time Integration
Industrial IoT based integration with Manufacturing Execution System helps to capture the machines availability, performance and productivity data. Operators' inputs captured from digital devices (mobile and tablet app) will be added to the centralized data processing engine to prepare the process metrics. All manufacturing stakeholders get access to the process data at real-time for manufacturing process visibility. All-in-One turnkey solution on subscription basis.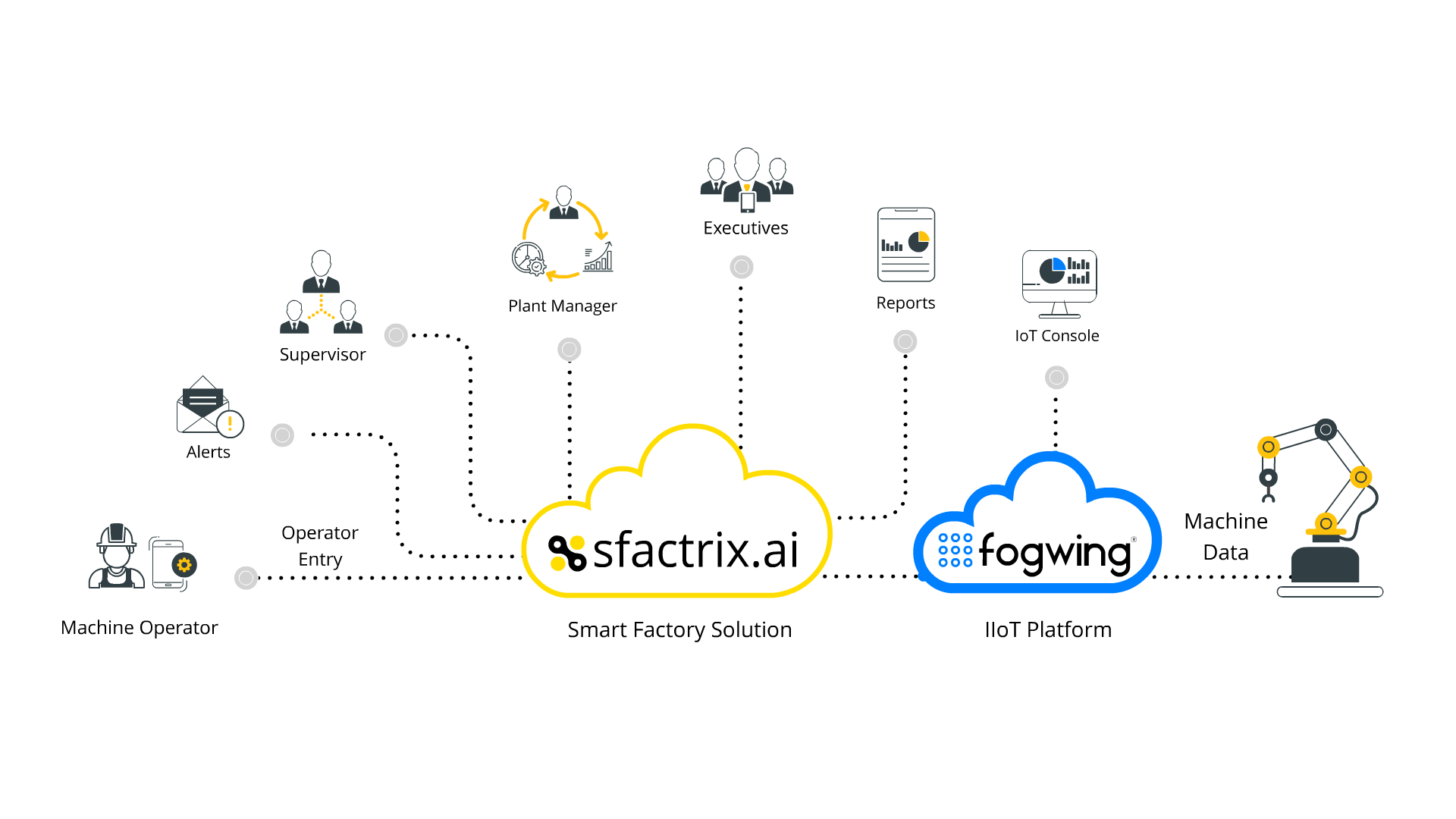 Mobile App for Machine Operator's Input
Smart MES Software as a Service!
Trusted by Leading Manufacturers

In the Era of industry 4.0, live monitoring of OEE is essential. It saves non valuable time of data collection, OEE calculation in spread sheet & analysis of trend basis on the past data. This SFactrix platform is helping us for line efficiency improvement thru proactive action on the factors affecting the OEE. All the machine faults or breakdown can also be captured real time with cause & total down time.
Praveen Thomar
- Plant Manager
Kick start your pilot project in digital manufacturing with SFactrix
Explore SFactrix features, plan and pricing model
SFactrix MES Software is FREE for Micro Industries. Start Today.
Other Product Offerings...
Complete Suite of Products for Industry 4.0 Transformation