Fogwing Industrial IoT platform provides IoT foundation for your Smart Industry journey. Fogwing is engineered with No-Code development feature to deploy IoT solutions for various industrial use cases rapidly. This Fogwing IIoT Platform Release Notes November 2022 covers details on the new features and functionalities released available from November 2022.
Our users can now utilize the advanced Fogwing open API facility, which enables them to access the Fogwing IIoT platform's backed data to enhance their applications. This feature prevents our users from building backend data storage facilities to utilize a tremendous amount of data generated by their software applications.
Key Updates from Fogwing IIoT Platform Release Notes November 2022
Here are new features available for all users of the Fogwing IIoT Platform.
Fogwing IIoT Open APIs
The new Open APIs can be utilized by any devices to send the data or payload to the Fogwing IoT hub through secure HTTP service. The Fogwing IIoT platform provides technically advanced Open APIs to access the platform to send data, store data, and directly activating new devices. The IoT developers can integrate APIs through API keys to access, store data, and integrate their external devices with Fogwing Platform. 
API Tokens: IoT developers can now create the API token to access the Fogwing IoThub to send data from devices. A token created can only be utilized within 30 minutes from the time of its generation.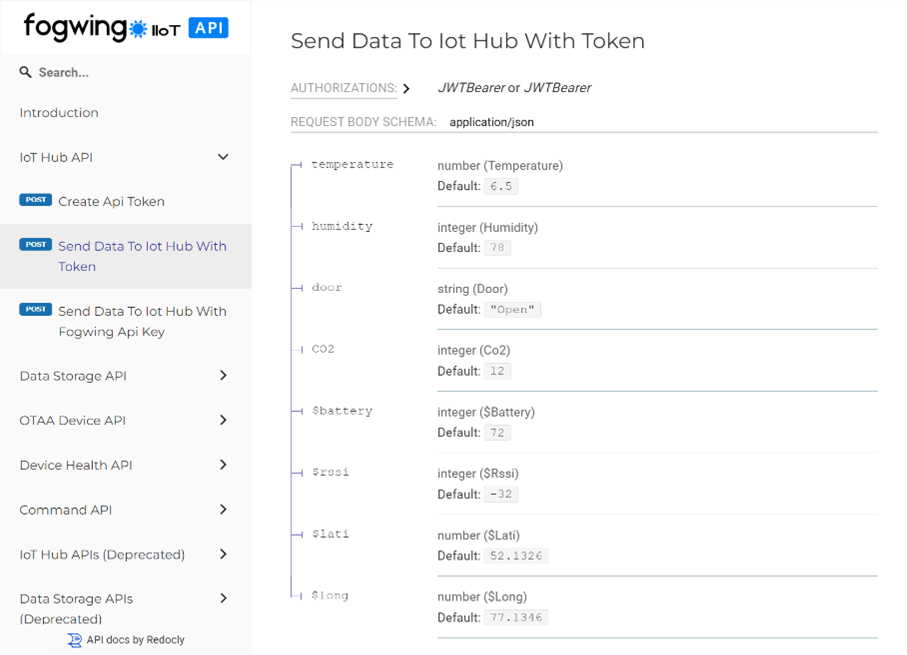 API Keys: IoT Developers can utilize Fogwing API keys to access the Fogwing platform API's for application integration. The API key once created can be utilized for the lifetime, until the user deletes the API Keys.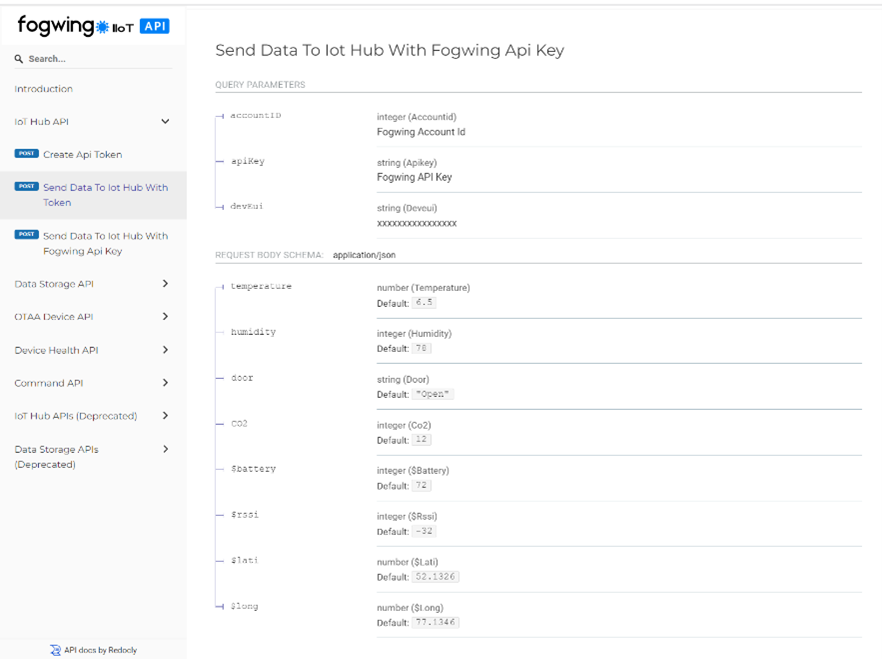 Fogwing IoT hub Access API: 
Fogwing IoT Hub is a cloud gateway for any devices to submit data to the Fogwing IIoT platform. Fogwing IoT Hub API facilitates developers to send device payloads from devices to the Fogwing IoT Hub for data storage and processing.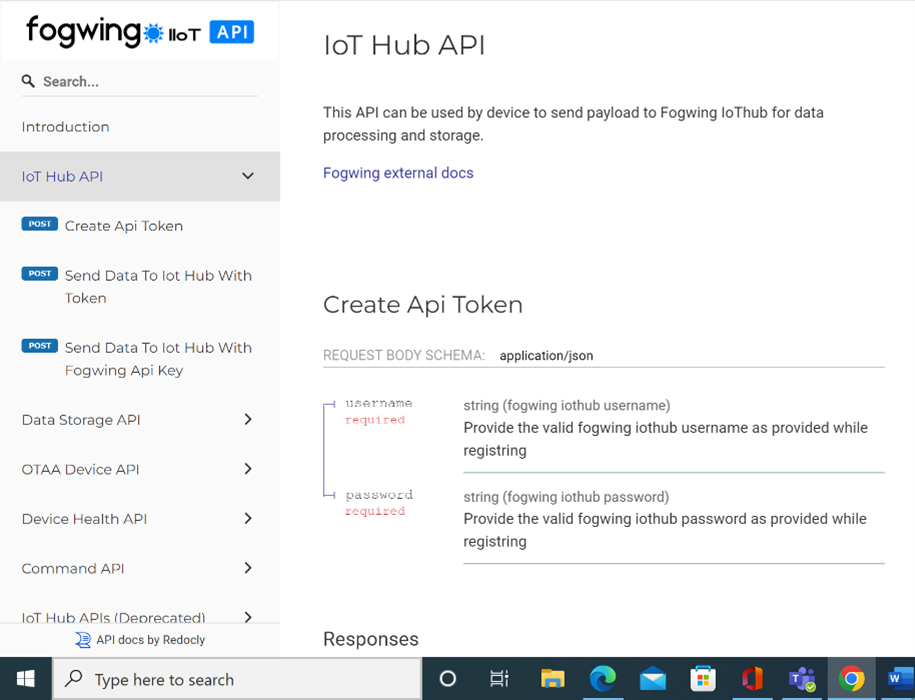 Data Storage API
The purpose of the data storage API is to query and extract the device data stored in the Fogwing IIoT Platform for any third party application integration or data backup purpose. The Data Storage API allows developers to query their device data according to the query parameters such as date between.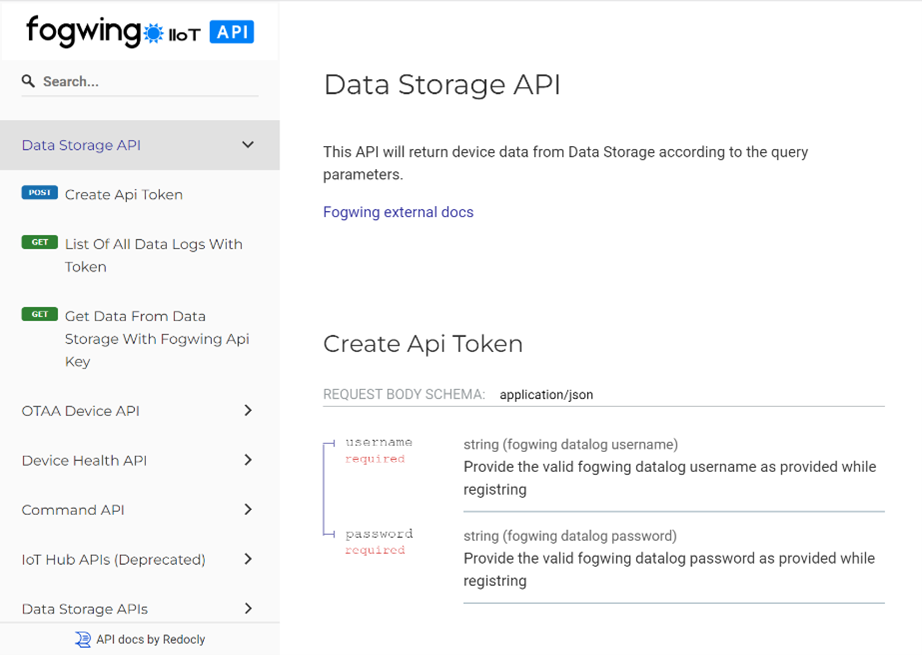 OTAA API
Over the Air Activation API provides operations for developer to verify and activate the devices that are declared in device registry. To activate the device through OTAA, developer should provide the device activation code accurately. OTAA API can be integrated with any third party application to activate any devices from other application interfaces.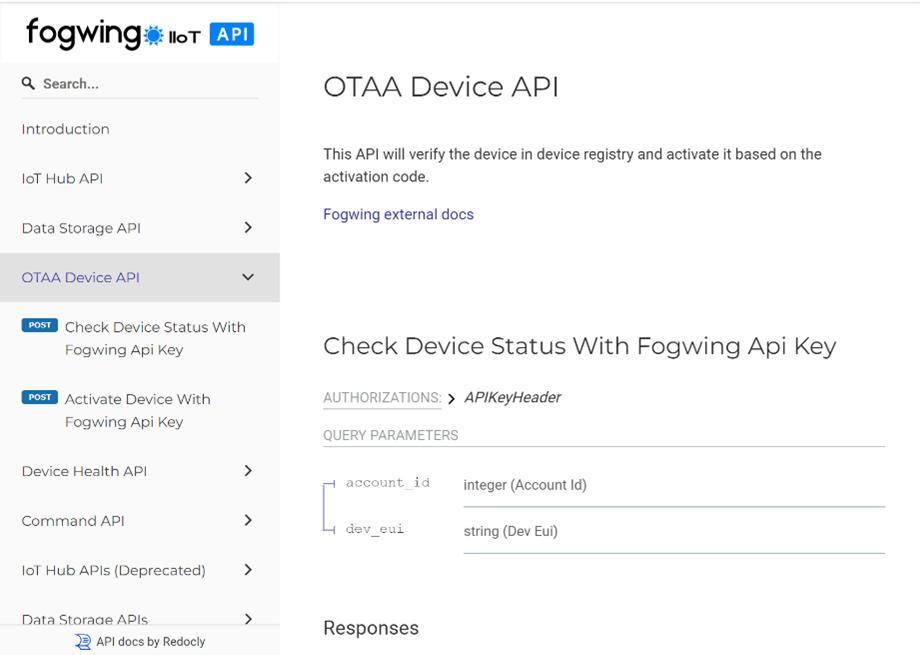 Device Health API
Device Health API provides functions to check the device status and query the device payload performance for visualization. Fogwing IIoT Platform provides QR code for every device which can be used to access the device health information from any mobile devices.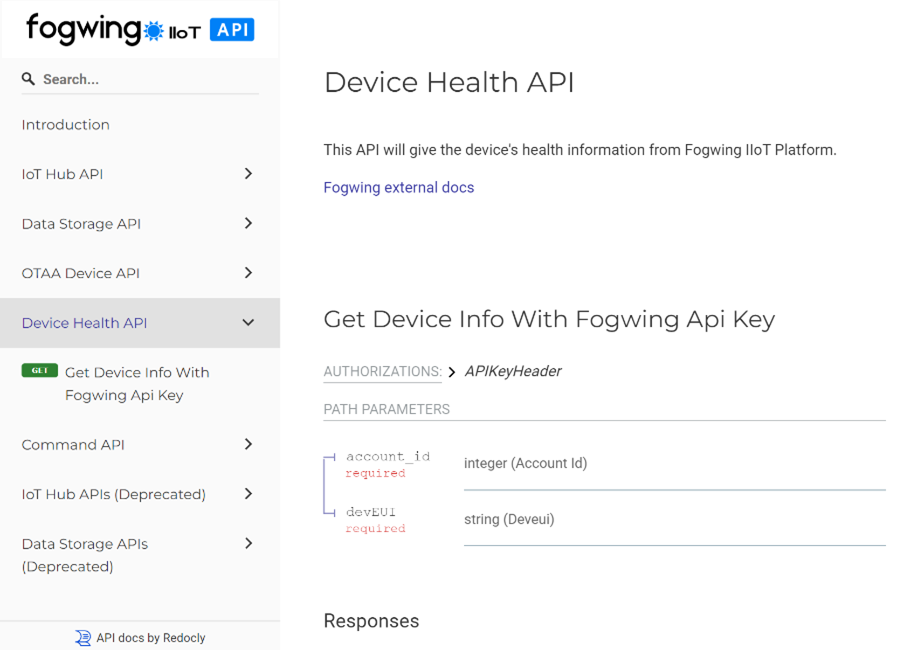 Command API
The command center feature in Fogwing is one of the essential feature offered by Fogwing. It facilitates citizen users to deliver any message or instruction to the target devices. Fogwing's command center can deliver the message to any edge devices in JSON format based on the following triggers: On-demand, Schedule Basis, and Data Rule basis. Command API will enable the users to send customized commands or instructions to their device through the Fogwing IIoT Platform. Any developer may integrate Command API with any application to allow the users to trigger the command form their application itself rather than accessing through Fogwing IIoT portal.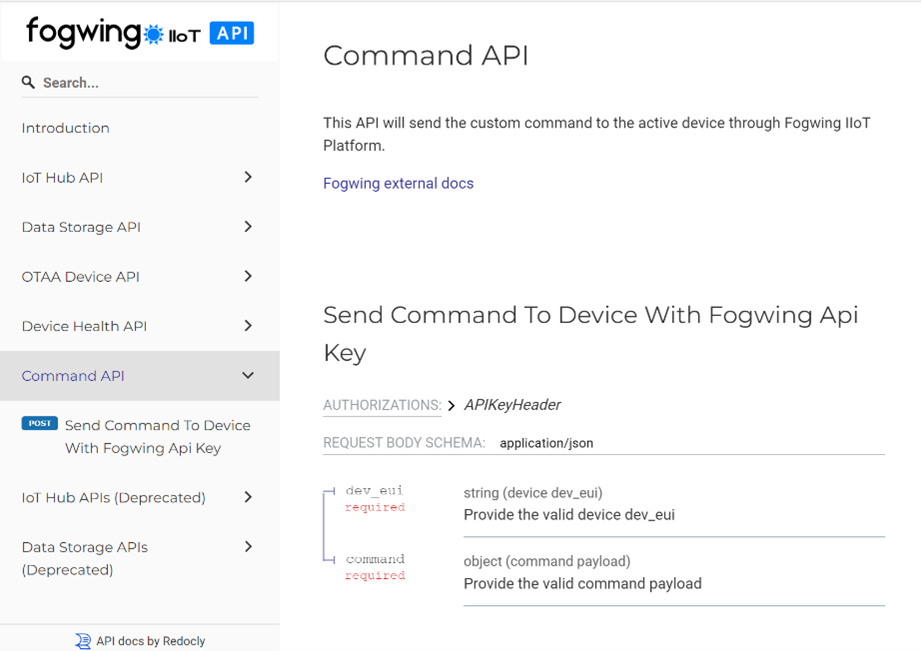 Fogwing IIoT platform's Open API Document site will provide users with complete detailed information about Fogwing's Open API. It includes the working procedure and purpose of Open APIs and sample format.
Explore the Fogwing Open API documentation : https://api.fogwing.net/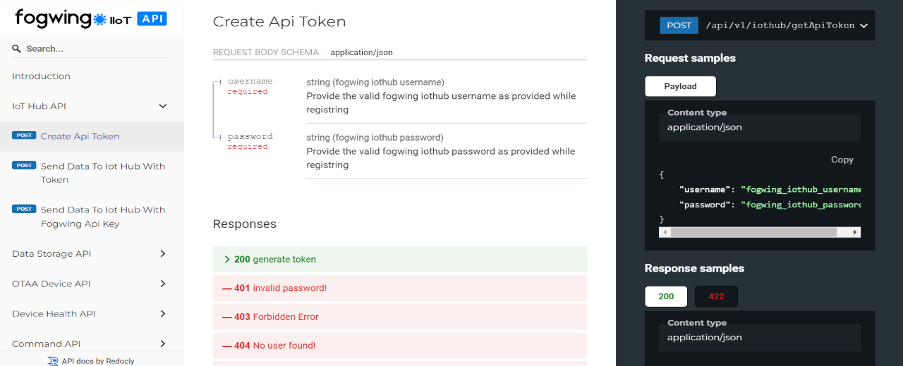 Conclusion
Fogwing's advanced Open API feature is now available for our customers. The Fogwing IIoT V2.12 comes with the finest features, which boosts the user experience, by providing them with the technically advanced facility to integrate application with Fogwing IIoT Platform. Explore our new release and anticipate for various other technically robust releases that are coming your way.