Fogwing IIoT platform and Fogwing Analytic studio are considered to provide the best foundation to implement IoT solution for Industrial use cases. Fogwing IIoT provides everything required to build connected IoT infrastructure and provides the best visibility of things. We bring you another update about our latest releases of Fogwing IIoT Platform Release Note October 2022.
Just a brief, The Fogwing IIoT is a no-code Industrial IoT software that incorporates advanced features required to handle device and data management such as Data Rules, alerts, commands, IoT Registry, and Data Analytics Visualization. This blog lists the features of our latest version update of the Fogwing Platform V2.11 and Analytic Studio V1.8.
There are quite a few updates released, but here is the key feature applicable to the users.
Key update from Fogwing IIoT Platform Release Note October 2022
FogwingV2.11 release comes with internal performance tuning in data processing and device communications along with new branding for better clarity within Industrial Cloud. The data processing tuning in various areas is done to enhance the application's performance and usability.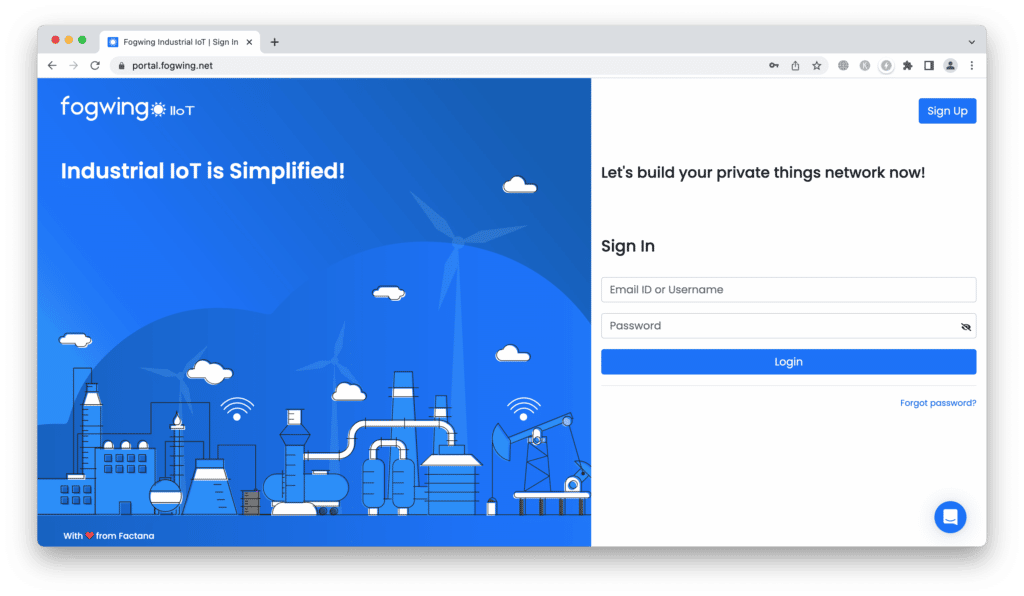 Fogwing Analytic Studio V1.8 Release Note October 2022
Analytic Studio enables users to easily analyze the data generated by industrial equipment with the help of IoT data analytics. Fogwing Analytic Studio is a No-Code data analytic tool that enables citizen users to kickstart their IoT data visualization and metrics without writing any code.
Device Data Analysis
A new enhanced Device Data Visualization function simplifies and enables user to select various devices quickly, to visualize the current IoT device data and access metrics. This enables customers to easily change any device with complete visibility.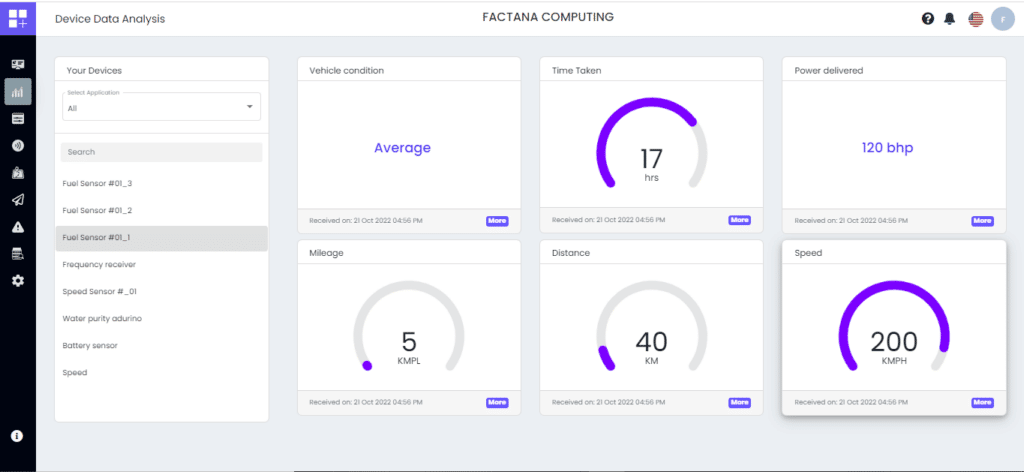 Send Commands to Device
A command is an instruction that the user wants to send to the device through the IoT network. Command feature is already present in the Fogwing Portal for IoT admins. Now, the new command feature introduced in Analytic studio enables business users to send on-demand commands or instructions to the appropriate devices without the help of IoT admin.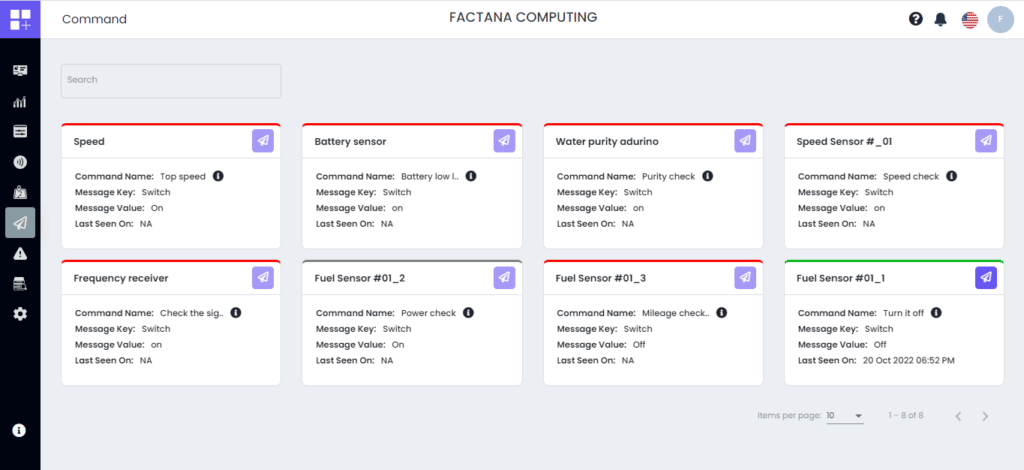 Citizen users can also quickly check the status of device whether it is connected to receive command and check the last sent command status within the same command function itself.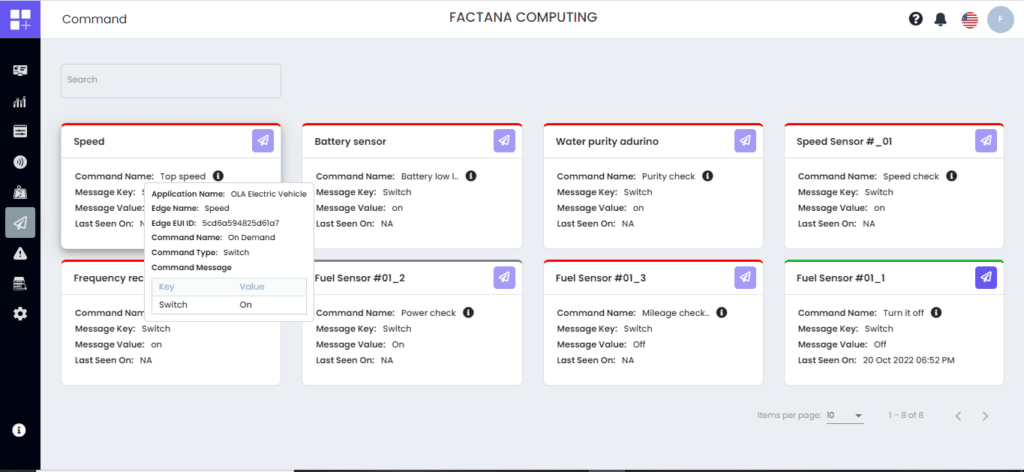 Summary:
The Fogwing IIoT v2.11 and Analytic Studio V1.8 come with the finest features, which boost the Fogwing and Analytic Studio user experience. We won't stop here with our finest technical capabilities we always try to outperform our previous releases. Anticipate various advanced features which are coming your way with our next release soon.