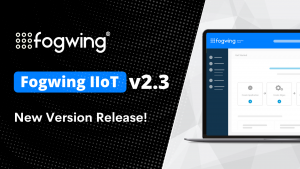 Fogwing IIoT Platform is recognized for digitally connecting industries and achieving Industry 4.0. It is a No-Code platform that helps attain Industrial automation with advanced features put to use. Fogwing as an IoT Platform is built with essential capabilities that enable Industrial Automation Applications to integrate operational technologies (OT) and Information Technology (IT). Fogwing facilitates the transformation of traditional enterprises to smart enterprises with its impeccable features. In the pursuit of enhancing features that help a smooth transformation to automation with Fogwing IIoT Platform, New Version Release with upgraded features are made accessible to users. The result of enhancing features is an ongoing effort and this time it's the release of Fogwing features V2.3.
Notable features of the Fogwing V2.3:
New Tenant Developer Role in Fogwing in addition to Admin and Viewer roles:
The developer role can exclusively perform all the Create, Read, Update and Delete operations in the application which can support the admin. In addition, this role has limited privileges which exclude the Account page, Settings page, add/delete an API Key and Home Page access of actions.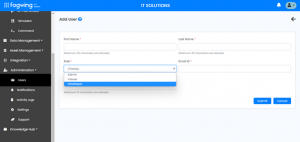 This feature allows users to have their own logo in Fogwing while giving access to their customers. Grey labelling is a feature that allows the Fogwing platform to be customized and labelled with a user brand that helps the brand building of users. This feature is available for paid users. Community users can also access this feature only for a trial period of 14 days.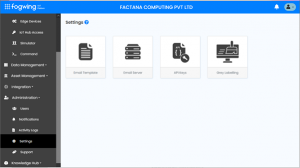 a) Grey labelling configuration page:

b) Grey Label update page: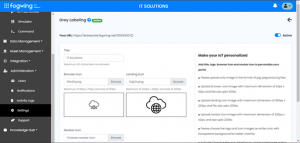 Conclusion:
The Fogwing IIoT Platform is advancing capabilities with each release. Fogwing V2.3 is one such version that permits users to customize and digitalize business and operations management experiences.