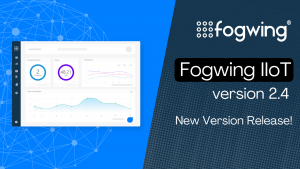 Achieve Industry 4.0 with Fogwing IIoT Platform! Fogwing is engineered to accelerate your business with intelligence at your fingertips. Fogwing IIoT Platform helps attain the power of the Industry 4.0 ecosystem to achieve digital solutions and accelerate transformation through connectivity, productivity and excellence.
Fogwing Industrial IoT Platform operates as a plug and play model that makes the IIoT implementation process hassle-free. It provides comprehensive capabilities that helps to connect any IoT devices securely, collect data, validate by applying rules, store in cloud, trigger data analytics, alerts, downlink commands and integrate with any OT applications. It is hailed as an all-in-one platform that is available as (SAAS) software as a service. In the wake of providing advanced capabilities, Fogwing upgrades feature with each new version release.
Here is what's new in the latest Fogwing V2.4 release:
i) Edge Devices, Command Pages: Introduced Information button at each row in the list. This feature allows users to view the detailed screen of a chosen Edge Device or Command.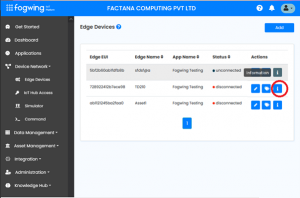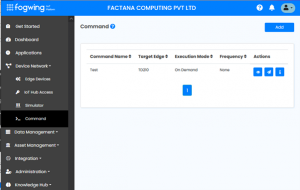 ii) Better tracking of Deleted Data: Each payload has been added with a Unique ID. Upon deletion of payload, the unique ID will help to tack complete details. This feature can be employed to track data on Fogwing IIoT Platform by Admin users.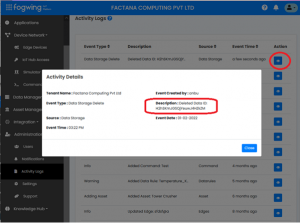 iii) Tracking your progress with Getting Started Guide: Users can now track progress with the 4 easy steps to start your IoT journey from the Getting Started Page. This Fogwing features helps users keep track of the setting up of Fogwing account to enhance their IIoT experience.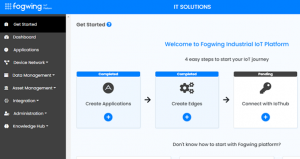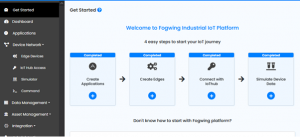 iv) Password Masking and Unmasking: Users can now verify their entry in the login page with the password mask and unmask feature.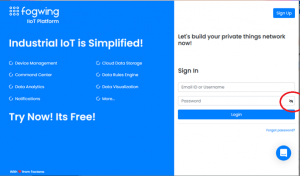 v) Page for Adding Edge Devices is now simplified: Location field has been removed, and latitude & longitude fields are made optional; helping users to create Edge Devices effortlessly.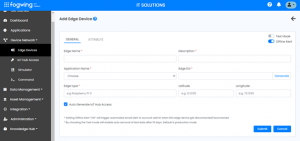 vi) Chat Application Integration: Most user-friendly and sophisticated Chat application 'Intercom' is now integrated with our Fogwing Platform. This feature empowers users to quickly access support via message or simply search queries for answers.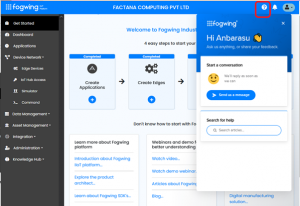 Conclusion:
The Fogwing IIoT Platform V2.4 has been upgraded with features to enhance user experience and accommodate hassle-free application setup. The Fogwing v2.4 is now accessible to all users, customers and potential customers to sail their IoT journey powered with intelligence and advanced capabilities.