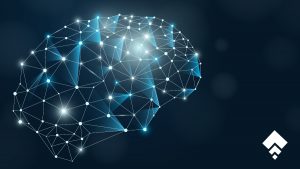 In an article by Avrohom Gottheil, he mentions of his interview with Sudha Jamthe, CEO of IoT Disruptions and IoT and AV Instructor at Stanford Continuing Studies in Palo Alto. In the words of Sudha Jamthe, "cognitive IoT is the strategic combination of artificial intelligence (AI) with IoT."
Elaborately, IoT is an ecosystem of connected devices and sensors but a step ahead in the ladder of technological developments of the current epoch is the introduction of cognition in IoT. Cognition refers to thinking that is a synthesis of understanding, learning and reasoning. Cognition is much associated with the functioning of the Human brain, likewise an artificial cognition performs such functions of thinking in computers and devices/sensors. In other words, Cognitive IoT is artificial intelligence together with connected devices in a calculated integration.
As mentioned earlier, thinking includes understanding, reasoning, and learning. In the process of understanding, the system/sensor is enabled to grasp structured as well as unstructured data and make meaning of it by establishing patterns and formats. Reasoning refers to the ability of opting the right model/pattern to solve an arising issue without prior explicit solutions to questions being programmed. Learning on the other hand implies the quality of automatically inferring understanding of new data, simultaneously with available data. Together with these qualities, Cognitive IoT is developed.
With these features, IoT is now able to not just stay connected to the internet but to receive enormous data and organize, classify and restructure it continuously in accordance to required parameters of assessment. Along with this it can strengthen bonds between humans and machines through analysis of human activities that enable it to establish and predict real time data along with accuracy. Cognitive IoT brings in reliable decision taking in various enterprise organizations, thereby sustaining impeccable business intelligence.
Example:
The food storage sector is an important area that requires access to real time data and predictive analytics methods for maintaining food health, cognitive IoT is the best solution that provides on a platter such facilities. The temperature and environment of food storage units are continuously monitored with the help of sensors, further all the data is transferred to a cloud through streaming analytics method. In the cloud data is broken down and assorted using predictive analytics method it is displayed to customers/stakeholders in readable formats. This enables quality monitoring quick, easy and reliable. It facilitates smooth movement of export and import of food within and across borders.
Use case:
E-commerce across the globe is a happening business technique that provides a platform for all users/buyers an easy access to purchase all they want without physical attendance to a store! All e-commerce businesses are up to transitioning cloud computing to edge computing. Up until now, these IoT devices stayed connected and offered data transmissions but now steadily cognition is being introduced into IoT that enable access to real time data for viable business strategies and solution in business intelligence. In many other sectors too, cognitive IoT is being implemented at the wake of innovation to maximize the potential of industry 4.0.
We, at Factana automation company in Bangalore provide on similar lines, cognitive IoT industrial solutions to enterprise organizations, institutions and public service agencies that wish to change the face of business intelligence with cost effective and viable management.
In conclusion, cognitive IoT is the happening development of the current epoch and is an effective solution to practical problems of manually dealing with enormous data. It is important to note that Cognitive IoT is not in the race to replace human employments but is rather present to work alongside and assist in managing workload at effective rates.