With Industry 4.0, dependency on Cloud Computing has grown exponentially for industries including manufacturing. The emerging concept of 'Cloud Manufacturing' is a service-oriented business model which provides the manufacturing capabilities and resources on a cloud platform. Cloud Manufacturing software offers digital solutions for raw materials management, supply chain, production operations, inventory management and sales distribution which allows businesses operate remotely. Manufacturers leverage these Cloud-based solutions to help them plan, execute, and manage the entire operation.
Let us figure out a few top-notch manufacturing cloud service providers –
Top 7 Cloud Manufacturing Providers :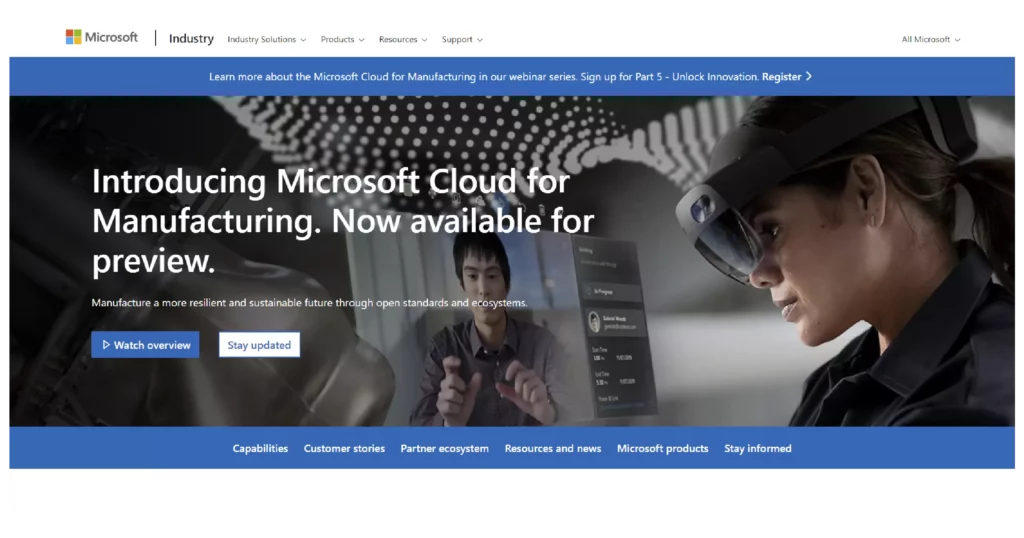 Microsoft Azure Manufacturing Cloud brings one of the best outcome-driven cloud platform solutions. Microsoft Cloud for Manufacturing is designed to deliver capabilities that support the core processes and requirements of the manufacturing industry. This end-to-end manufacturing platform effortlessly connects workflows, people, business processes, and assets, empowering businesses to be more resilient.
Following are a few benefits of the Microsoft Cloud for Manufacturing :
Operate agile and safe factories.
Empower the entire workforce digitally.
Build more resilient and robust supply chains.
Unlock new services and innovation.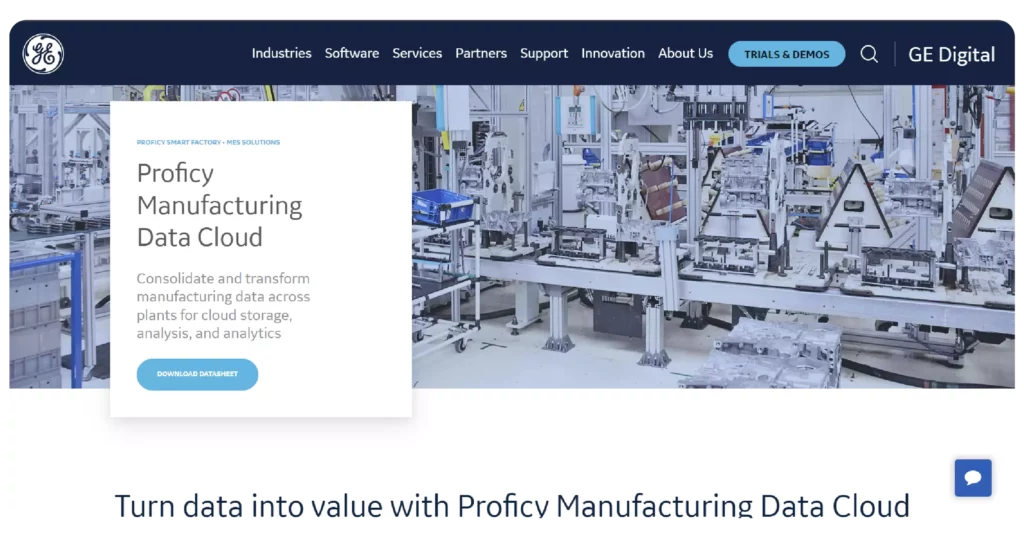 GE Digital (General Electric), the first-of-its-kind cloud technology solution purpose-built to consolidate and transform manufacturing data across plants for enterprise cloud storage and analysis. Predix MDC delivers the power of cloud-based technology to manufacturers, taking the burden of heavy computing loads out of the plant, enabling users to aggregate data from across the business, and run analytics that provides new insights and better efficiencies.
Underpinned by Predix, the leading application development platform for IIoT, GE Digital enables industrial businesses to operate faster, smarter, and more efficiently. As it connects machines, data, people, and other assets, the Predix platform uses leading technologies for distributed computing, big-data analytics, asset data management, and machine-to-machine communication.
A few of the key features of Predix are listed below :
Enables the rapid development of industrial applications.
Minimizes developer involvement in managing scale and hardware.
Promotes quick response to customer requirements.
Provides customers a single point of control for the assets they own.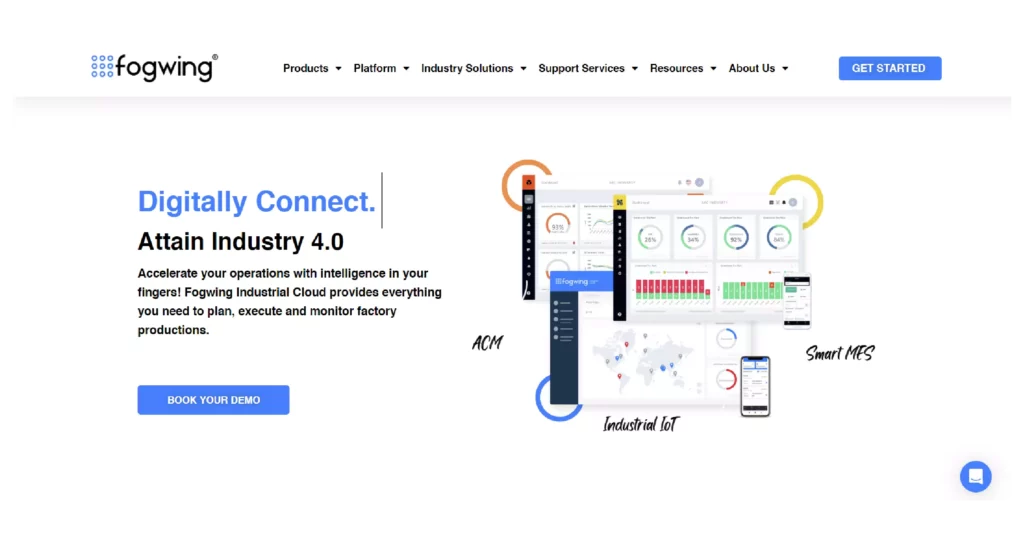 Fogwing Industrial Cloud offering a supremely unique blend of Cloud Services using Industrial IoT, Edge, and Artificial Intelligence engineered together with digital interfaces to provide a complete digital solution to accelerate transformation.
Digitalizing Manufacturing Operations required 3 key capabilities to drive the transformation.
Digital Connectivity
Asset Management
Operational Execution
Fogwing Cloud offering Industrial IoT Platform as the foundation technology to connect with physical systems at shop-floor. Once they are connected, data can extracted to data aggregation and storage for analysis. Such analyzed data drive the metrics to measure the performance.
Fogwing Cloud offers Asset Management Solution with combination of Asset Performance Monitoring and CMMS. The combination of IoT based performance monitoring and CMMS help to get high visibility in asset operational performance and maintenance activities. Fogwing Asset Management Solution hosted on the Fogwing Cloud helps manufacturers to protect the investment made on Assets.
Fogwing Cloud offers Operation Execution Solution for shop-floor to plan and execute the production operations digitally. With the power of IoT and AI, Fogwing offers Smart Manufacturing Execution Solution to automatically capture the productivity and quality data from the machines to accurately arrive the production optimization.
Fogwing Industrial Cloud is the complete suite of products for end to end digital transformation.
Fogwing Industrial Cloud for Smart Manufacturing.
Accelerate your operations with intelligence in your fingers. Fogwing provides everything you need to plan, execute and monitor shop-floor operations.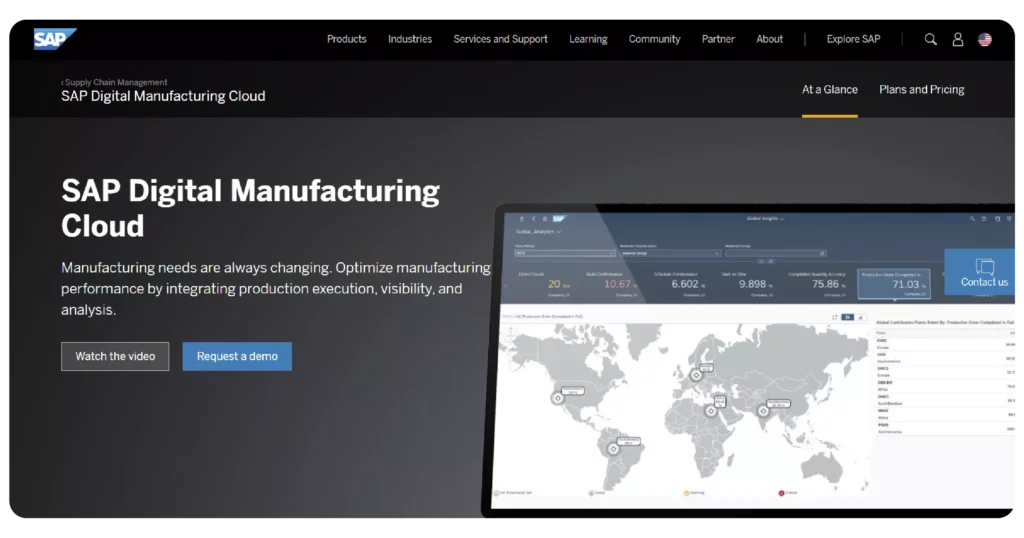 SAP DMC for execution is an enterprise-level, scalable, cloud manufacturing solution that enables global manufacturers to manage and control manufacturing and shop floor operations. SAP Digital Manufacturing Cloud is available as a SaaS-based service. This solution provides a multifaceted set of features that integrates business systems with the shop floor, allowing for complete component and material-level visibility.
SAP Digital Manufacturing Cloud is a cloud manufacturing software solution that provides manufacturing and industrial customers with analytics, plant and enterprise-level Industry 4.0 execution, machine/equipment modeling, data collection, and resource orchestration capabilities.
A few key benefits of SAP Digital Manufacturing Cloud are as follows :
Digitalization of factory Equipment and machine manufacturing sectoravailability.
Optimization of resources to maximize productivity.
Increased customer satisfaction.
Increased operational efficiency.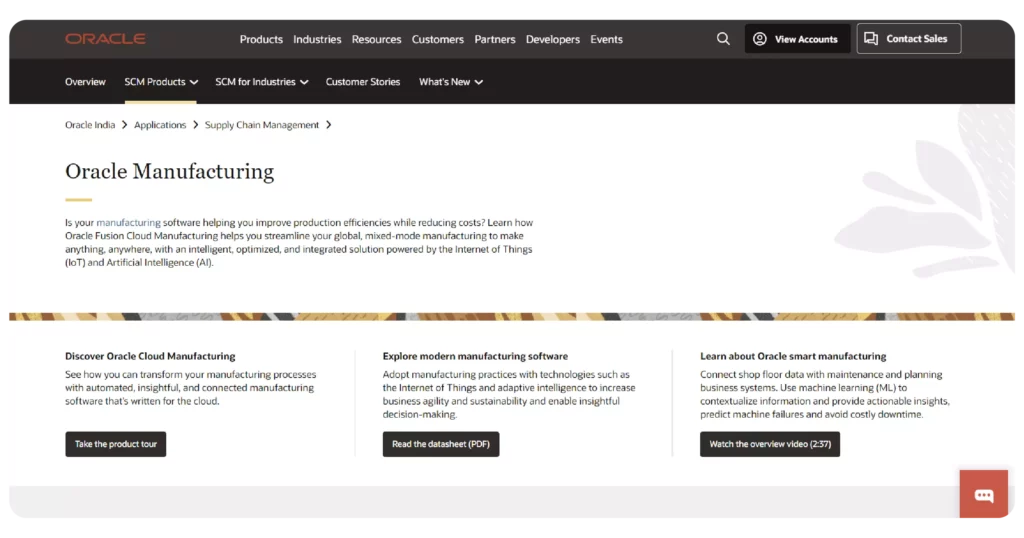 Oracle Fusion Cloud Manufacturing software helps businesses streamline global, mixed-mode manufacturing to make anything, anywhere, with an intelligent, optimized, and an integrated solution powered by the Internet of Things (IoT) and Artificial Intelligence (AI). Oracle Manufacturing Cloud supports in-house manufacturing activities of standard products for both discrete and process manufacturing.
Oracle fusion cloud is an amalgamation of four different manufacturing solutions that includes Customer Relationship Management (CRM), Human Capital Management (HCM), Enterprise Resource Planning (ERP) and Supply Chain Management (SCM).
Following are a few potential benefits of Oracle fusion cloud :
It can be integrated with the hybrid architecture of the cloud with frameworks for external development.
It is useful for inventory and cost management.
It is also helpful for innovation management.
Implementation of oracle fusion is easy.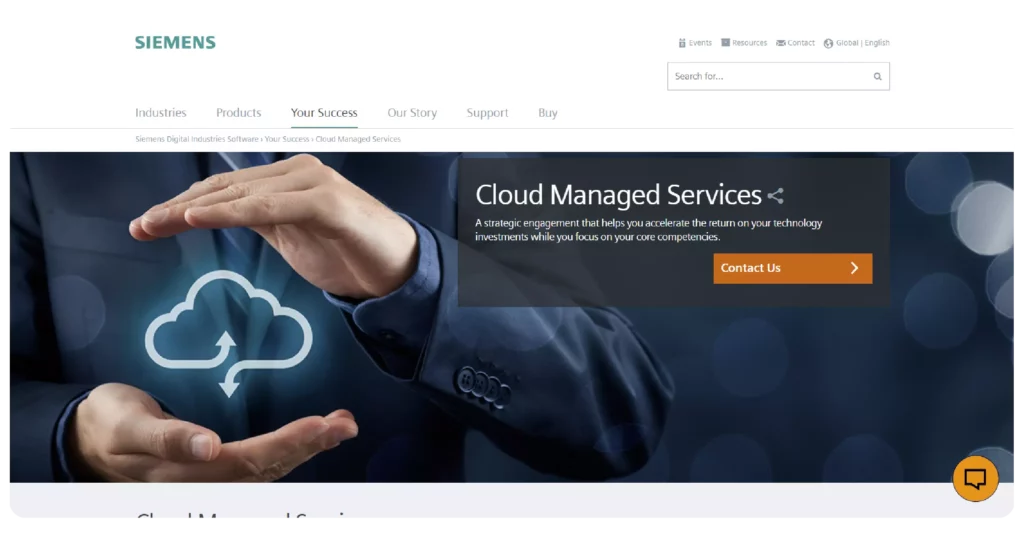 CloudConnect helps businesses experience the enormous potential of digitalization. Its functionality makes it possible to connect any plant to the cloud. CloudConnect uses the open Message Queuing Telemetry Transport (MQTT) protocol. This established standard allows data to be transferred to MindSphere, the IoT operating system from Siemens, and to all common cloud platforms, including Microsoft Azure, IBM Cloud, Oracle IoT, and Amazon Web Services (AWS).
CloudConnect enables users to transfer valid data from the field level to the cloud. Combined with other information and its evaluation, CloudConnect holds the following benefits :
Better product quality thanks to a big-data analysis of all relevant parameters
Enables automatic process optimization.
Preventive maintenance – the evaluation of key machine and robot metrics to increase availability.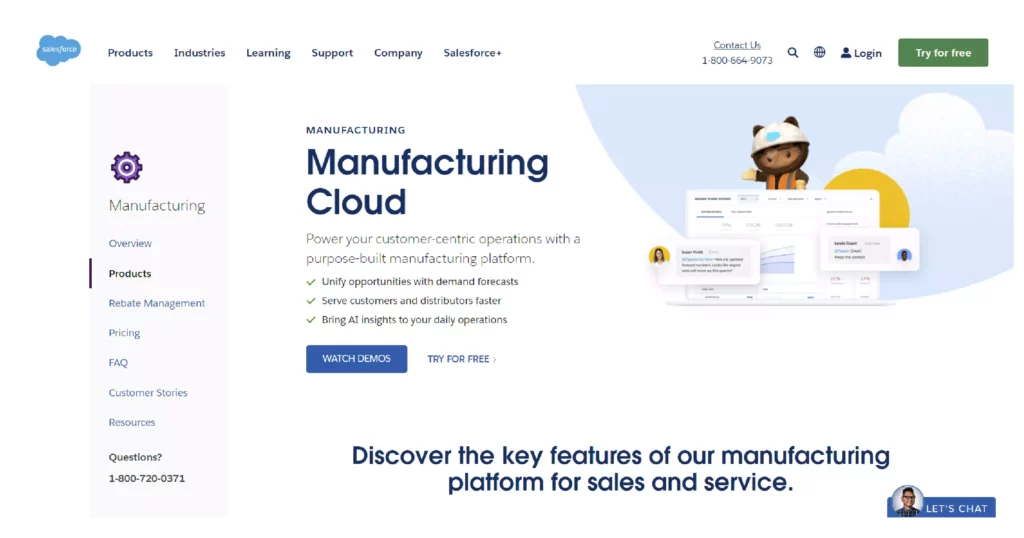 SF is a cloud-based CRM (Customer Relationship Management) solution that helps manufacturing businesses with customer relationship, sales, lead, and order management. It is a recently launched cloud solution that introduced a modernized way for manufacturers to have a comprehensive view of their entire operations.
Salesforce Manufacturing Cloud also includes the features of sales agreements, account-based forecasting, data analytics dashboards, and order management. Manufacturing Cloud is a key component of Salesforce customer 360, which empowers manufacturers to deliver intelligent field services, lifecycle marketing, and B2B commerce. Salesforce Manufacturing Cloud provides manufacturers with real-time insights into customers, products, pricing performance, and the ability to quickly translate these insights into action.
Following are a few benefits of Salesforce Manufacturing Cloud :
It creates accurate business predictions.
It helps in better customer engagement.
It can be easily integrated with other ERP systems.
Conclusion
With cloud Manufacturing, businesses are moving towards a complete digital transformation. Cloud manufacturing is a unique and recently developed manufacturing style that combines the conventional models of manufacturing with different technologies like cloud computing and others to present the manufacturers with a platform to share and circulate necessary sources of manufacturing.
Overall, Cloud Manufacturing can be useful to all stages of product management– from demand forecasting, designing, testing, production, and go-to-market strategies. Most SMEs today have adopted cloud technology in some shape or form to meet their various manufacturing needs.